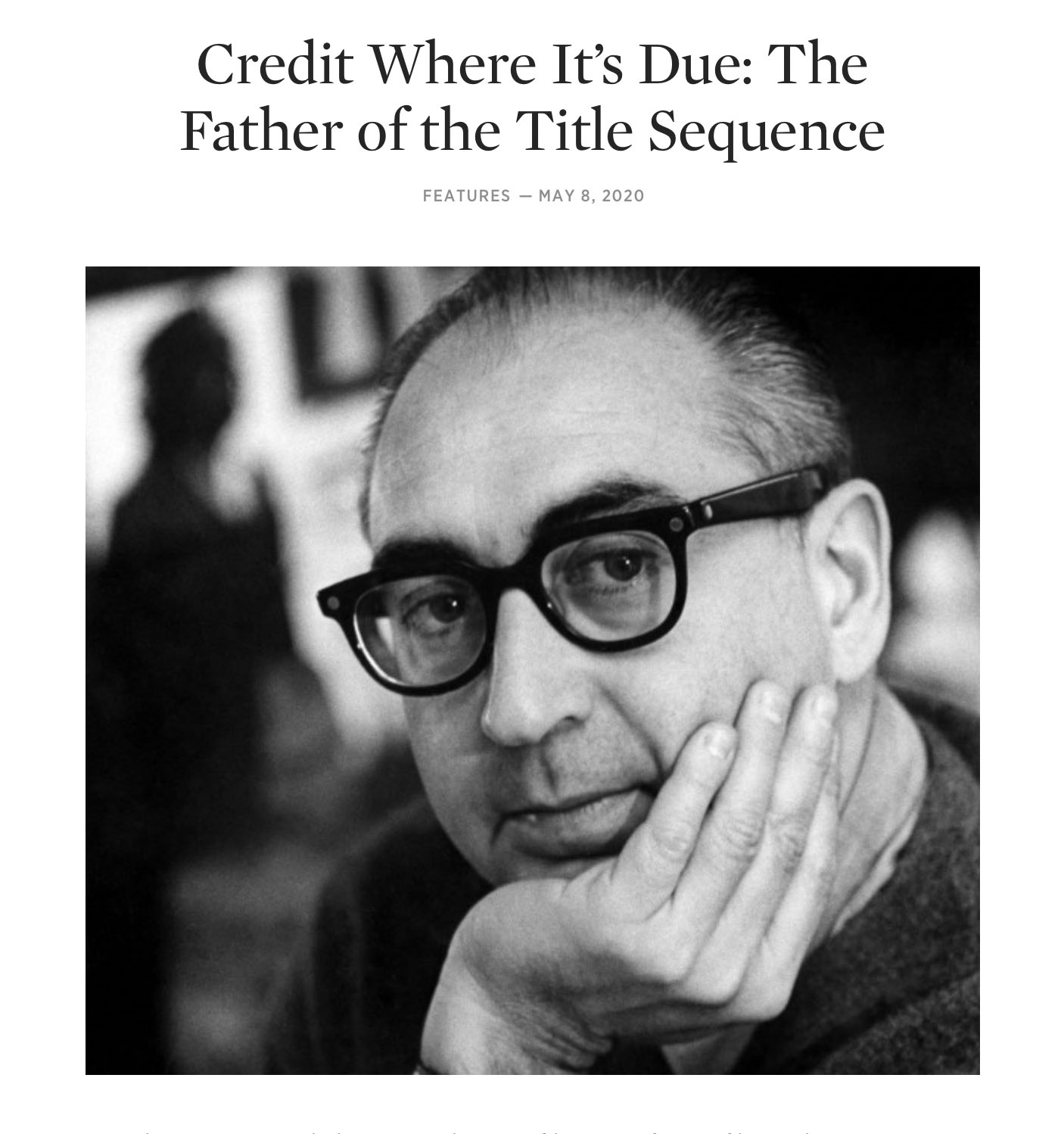 ---
today marks the 100th anniversay of the birth of saul bass, whom in our book is one of the greatest graphic designers there's been yet. to celebrate this day criterion collection—amongst other things—interviewed a few living title designers about the impact saul bass has had on their work. caspar was included in the selection and wrote about saul and his wife elaine's work on the west side story title sequence. here is an excerpt from what caspar had to say:
"Around that time, I attended an exhibition of his work in London and heard a recording of Bass talking about an argument he'd had with Otto Preminger while creating the title sequence for The Man with the Golden Arm. It was from hearing about that particular fight that I started to learn about the nature of good collaboration in graphic design, and also about how much can be said with so little material."
and here's another:
"The part of this sequence that means the most to me is where Saul and Elaine wrote their initials into the graffiti on the background wall not once, not twice, but three times. At least one of those times, their initials are written inside a heart. For me, it's this desire to include personal touches like this that often makes good work exceptional. Their joy and their care for what they did is present from start to finish, to the point where they've included a piece of their personal lives within it.

As a graphic designer and filmmaker, I've always had the goal to not only make everything I do by hand (even the typography) but to film live-action title sequences when possible. That requires immense trust from the directors and producers."
a huge thank you to hillary weston, andrew chan and all at criterion.
_category
grafiks
,
news
_tags
caspar newbolt
,
criterion collection
,
elaine bass
,
elaine makatura
,
graphic design
,
interview
,
saul bass
,
title design
,
west side story