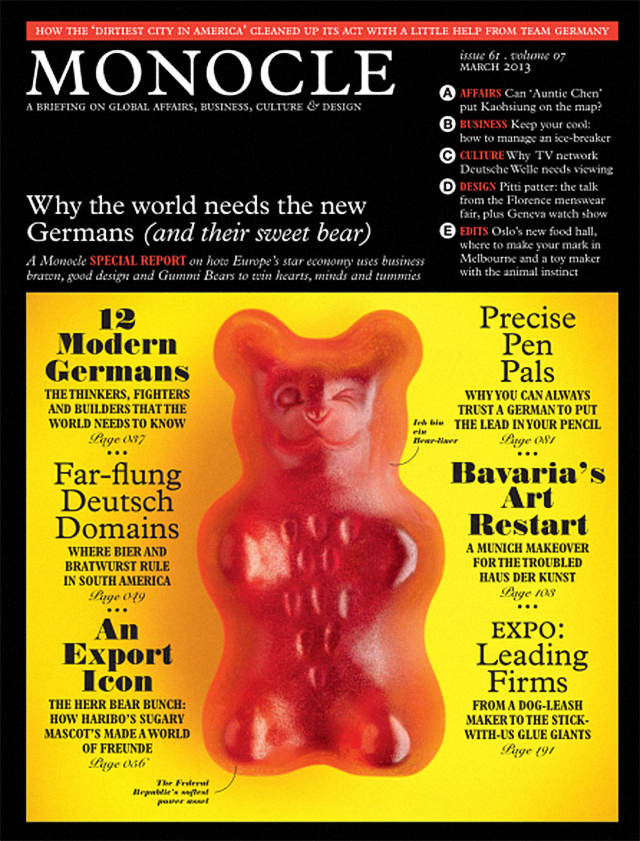 ---
caspar was recently interviewed for monocle magazine. here's an excerpt from the piece –
describe your work with bands.
i am responsible for visually creating their sound. i get images in my head from listening to their music and create everything from sleeves, posters and videos to documentaries. i only work with bands i like.

is art more influential in the music business now?
record labels have faded. bands work with us on artwork and we in turn can become a catalyst for them working with each other. it's a creative nucleus. we all talk online but it's as though we're meeting up in a bar. it's unusual that so many bands are grouped around us, linked by interest in our design ethic rather than necessarily sharing a musical theme. i'm treated like a band member – i've even gone on tour.
we'd like to thank belinda bamber for conducting such a wonderful interview, and of course?joshua simpson?for taking the great photographs.
you can read the rest of the interview here. the magazine itself is in stores now.
_category
blog
,
news
_tags
belinda bamber
,
caspar newbolt
,
design
,
interview
,
joshua simpson
,
magazine
,
monocle
,
music