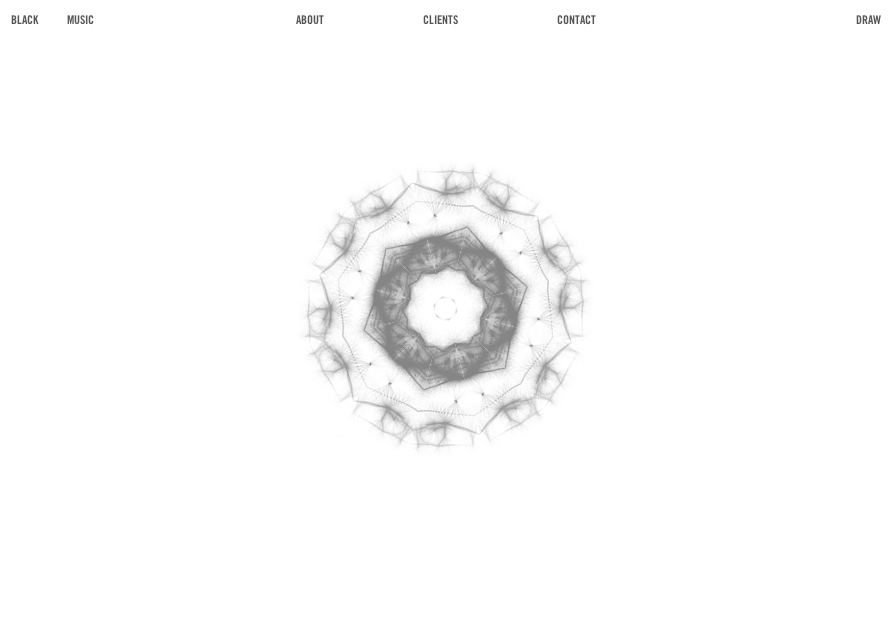 ---
back in 2008 we created a rather simple and elegant flash website for the art and fashion-based PR firm, kaleidoscope consulting. aware now that their site was useless on a range of new platforms but still very much in love with the look and feel of it, they asked us to recreate the site using HTML5 and javascript. in response we proffered that we might add another dimension to the site, and began to scheme this new black + white edition you see before you.?the result is a site that's fully iphone and ipad compliant, and features not just a kaleidoscope that can be populated with images from your webcam, but also now hand drawn sketches too.
once again we reached out to mr. doob (who'd previously worked with us on the intro to daft punk's?tronsoundtrack.com) and asked that this time we might integrate elements of his harmony drawing engine into the site. happily he gave us carte blanche and soon we had a new kaleidoscope engine on our hands – one that caters to both the photogenic and sketchy among us.?for this newly 'harmonized' white side of the site, our in-house sound designer and composer gavin singleton (aka accelra) created a new piece of music that felt more suited its hand-drawn, softer tone.
lastly we rebuilt the original site's entire 'key' navigated client section around a wordpress backend so that the client could now more easily and swiftly keep this information updated, along with any other site copy.
we trust you'll enjoy navigating the site as much as we enjoyed the challenge of putting it together.
_category
audio
,
blog
,
code
,
grafiks
,
news
_tags
accelra
,
consulting
,
daft punk
,
gavin singleton
,
harmony
,
ipad
,
iphone
,
kaleidoscope
,
mr doob
,
pr
,
soundtrack
,
tron
,
wordpress