---
after a brief hiatus, singapore's underscore magazine has relaunched with its 'arrival' issue. included amongst its pages are two essays of note; one by 65daysofstatic guitarist joe shrewsbury — a piece which in fact opens the magazine; the other i wrote to accompany some photographs i took of a post-hurricane sandy manhattan 2 years ago.
here's an excerpt from the latter:
as i walked around captivated by the things i saw, i stopped occasionally to send messages to the internet using my phone. observations, sensations and imagery as i best i could translate into words, shivering slightly with excitement in this unkempt, eerily unfamiliar, home city of mine.
"brooklyn reaches out its sparkling arm of a bridge tonight, cars dripping down it. the inky towers of manhattan stare quietly back."
"a family quietly opens a hydrant with all their tupperware waiting thirstily in the trunk of a car."
"the occasional cab down a street reveals people on benches, talking together in the dark. shivering cigarette tips like fireflies."
"expensive apartment blocks dead monoliths bathed in moonlight. candlelit windows flicker here and there, like everyone's watching TV in sepia."
and so on.
you can read the rest of the essay here, and you can see the original set of photographs i took here.
of course nothing compares to owning an original copy of underscore. the latest issues is hardbound with canvas and sports a handwritten cover. if you have the means, do grab yourself a copy.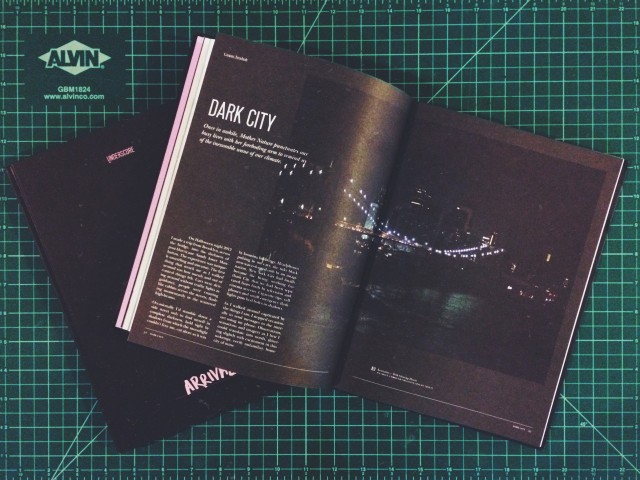 cheers.
_category
blog
,
grafiks
,
news
_tags
65daysofstatic
,
hurricane
,
joe shrewsbury
,
magazine
,
manhattan
,
new york
,
photograph
,
sandy
,
singapore
,
underscore