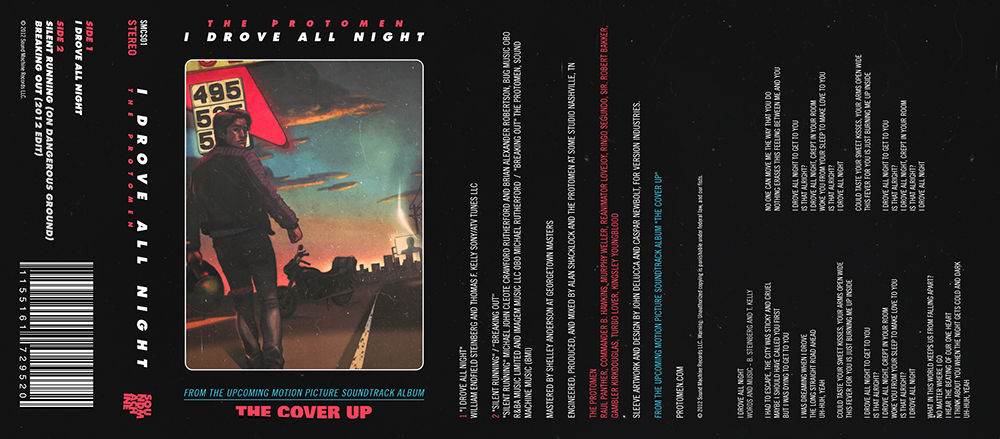 ---
the above layout is a part of the latest in our ongoing collaborations with the protomen – it's the inlay of the cassette single for their cover of roy orbison's i drove all night. it's been public knowledge for a while that the band have been working on a covers LP, and this marks the first release from that project. never a band to back down from going all the way in terms of developing a narrative around their releases, this covers record is going to be a very unique thing indeed. striving to be both the greatest covers record you've ever heard, it may also turn out to be the greatest soundtrack to a film you've never seen. either way we are yet again being pushed by the protomen to pull out the stops on creating the most immersive artwork experience we can in support of it.
the i drove all night cassette single, whilst just a teaser of what's to come, provided a good warm-up to working on the larger release. you see for?the protomen?the process of selecting songs to cover?is a little more in depth than with most bands we've worked with.?i drove all night?was chosen not just because it's a tough old jam that harks back sweatily to another time, but also because lyrically it echoes very strongly elements of the protomen's own story. expanding upon this, what you see when you open the cassette up and turn over the inlay is this –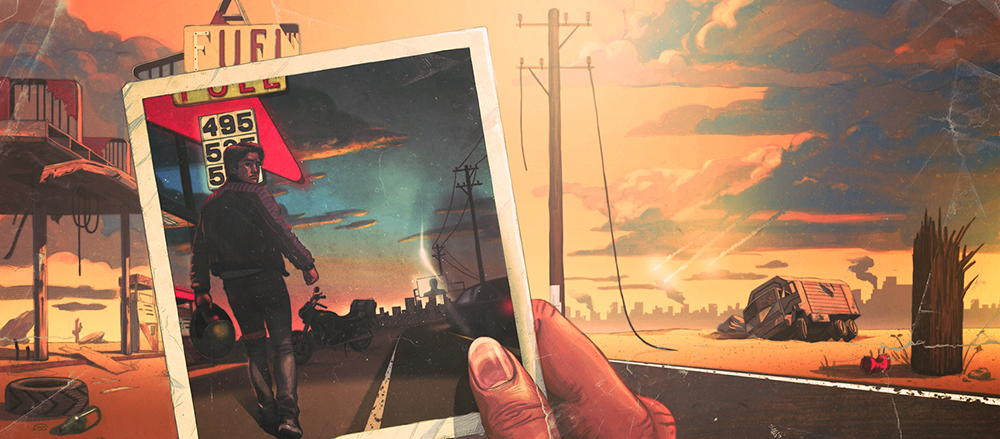 calling once again on the mighty talents of john delucca, we went back and forth on various different angles and layouts until we had in essence captured what we felt told the story best. once john had drawn in all the details we were after, he brushed in the colour and we took over with various aspects of post-production and layout work. all of this in order to bring it in line with the band's reference-fueled vision for the overall package.
the cherry on top was of course including the name and logo for the film for which this covers album would be the soundtrack. aptly named?the cover up, we wanted with just a logo to give fans a little taste of what's to come – what the story of the covers LP might be about and what sort of tone it might have.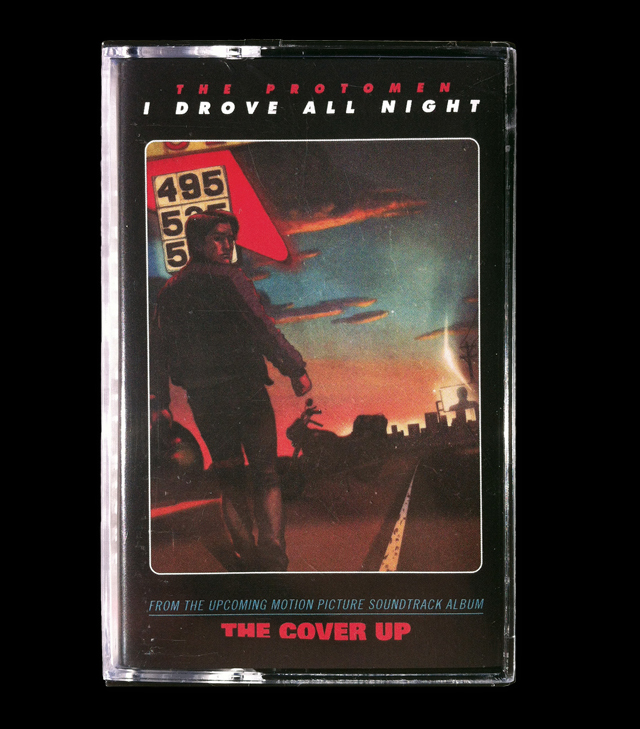 only 1000 copies were printed of the cassette ?- you can grab a copy of it here whilst stocks last.
_category
blog
,
grafiks
,
news
_tags
act II
,
cassette
,
covers
,
i drove all night
,
john delucca
,
LP
,
protomen
,
roy orbison
,
single