daron, daron colbert_film poster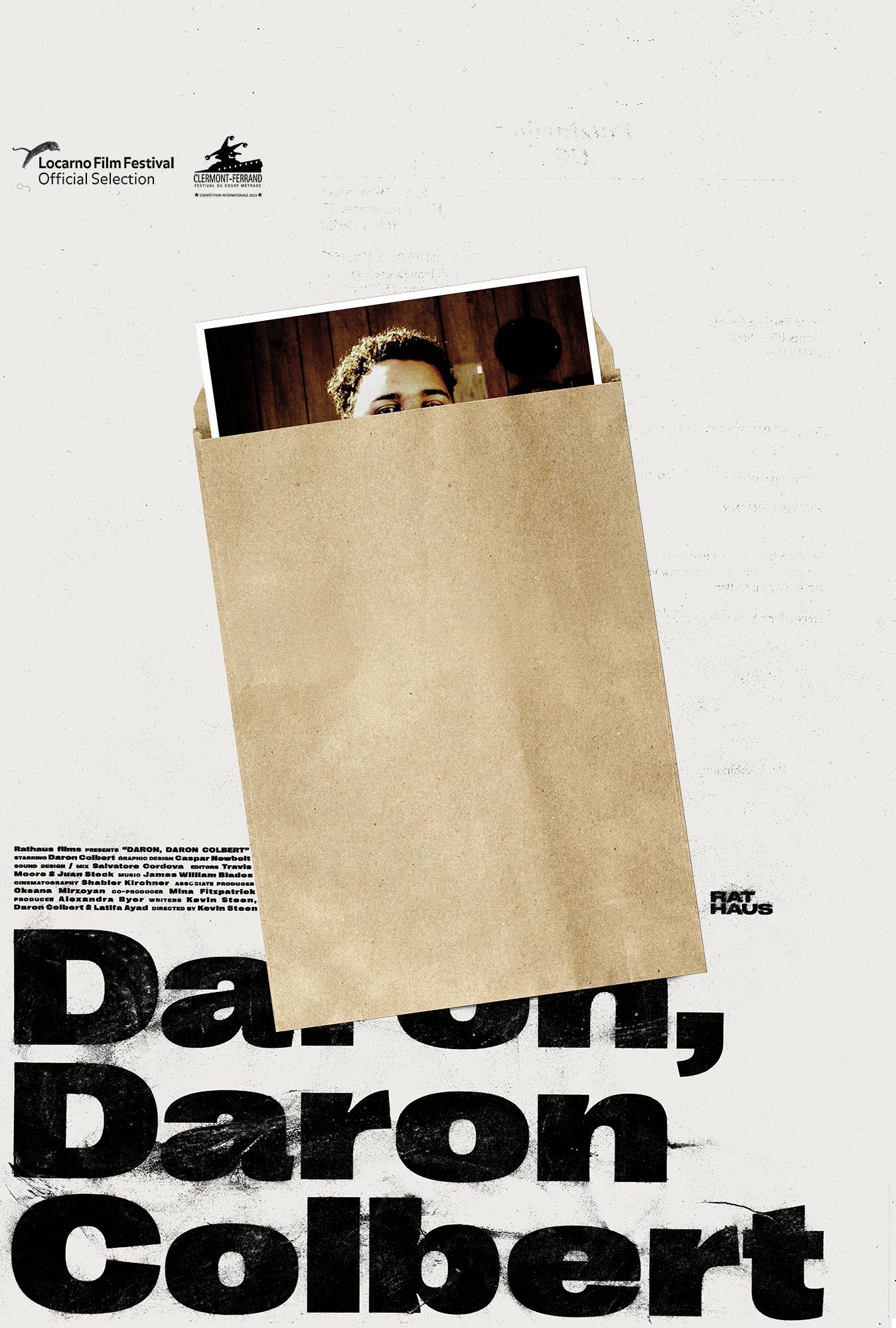 poster for the short film, daron, daron colbert.
friend and collaborator, kevin steen, reached out and asked that we make the poser for his short film, daron, daron colbert. the film had already had its world premiere at the locarno film festival, and was now on its way to clermont-ferrand short film festival in france.




we had already made the titles for the film and so knew it well. we presented a series of ideas for the poster and kevin immediately went with the idea you see here. soon we were printing out the type onto large pieces of paper and sand papering it by hand.