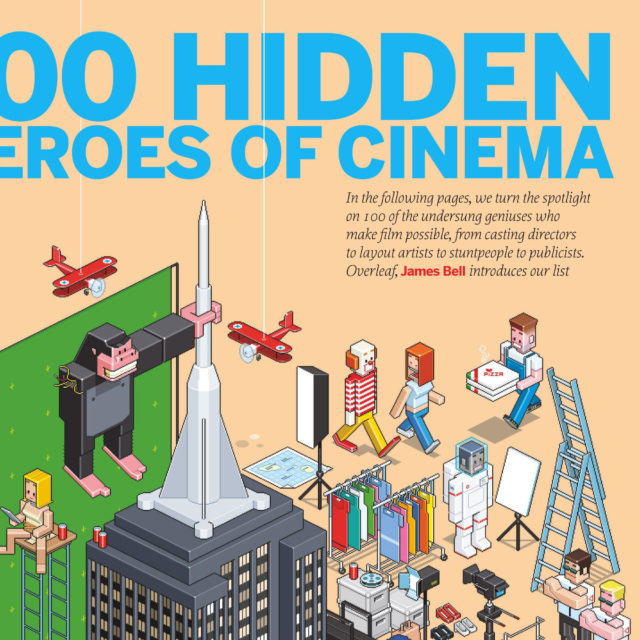 ---
caspar was recently included in sight & sound magazine's "100 hidden heroes of cinema" list. here's what they had to say on the subject:
"Caspar Newbolt is a graphic designer, filmmaker and photographer who co-founded the graphic design company Version Industries in 2003. Best known for its film posters, Version Industries' designs are simple and striking, often featuring a conceptual conceit such as the smashed piggy bank that adorns the poster for Dead Pigs (Cathy Yan, 2014) or the cascading boxy stills that parachute down the one for Anne at 13,000 Ft. (Kazik Radwanski, 2019).

Two things define Version Industries' approach. The first is a propensity towards working with independent, outlier filmmakers—some of whom, like Yan or Chloé Zhao, would subsequently become hugely popular—that seems curatorial. The second is a commitment to the art and aesthetics of design, and a resistance towards trend-driven or marketing-led approaches. Both of these choices ensure some degree of obscurity, and yet, many years since its foundation, Version Industries remains sustainable despite still making distinctive designs and still working with smaller filmmakers.

On the company's blog, Newbolt wrote that "after a while in this business you realize that you need to just let the work speak for itself" and his company's posters continue to quietly do that. Sometimes success isn't about shouting the loudest, but about finding those who are willing to listen to what you have to say.

Key films: It Follows (2014), Songs My Brothers Taught Me (2015), Anne at 13,000 Ft. (2019), Giraffe (2019)
a huge thank you to sight & sound magazine and to matt turner for penning the piece.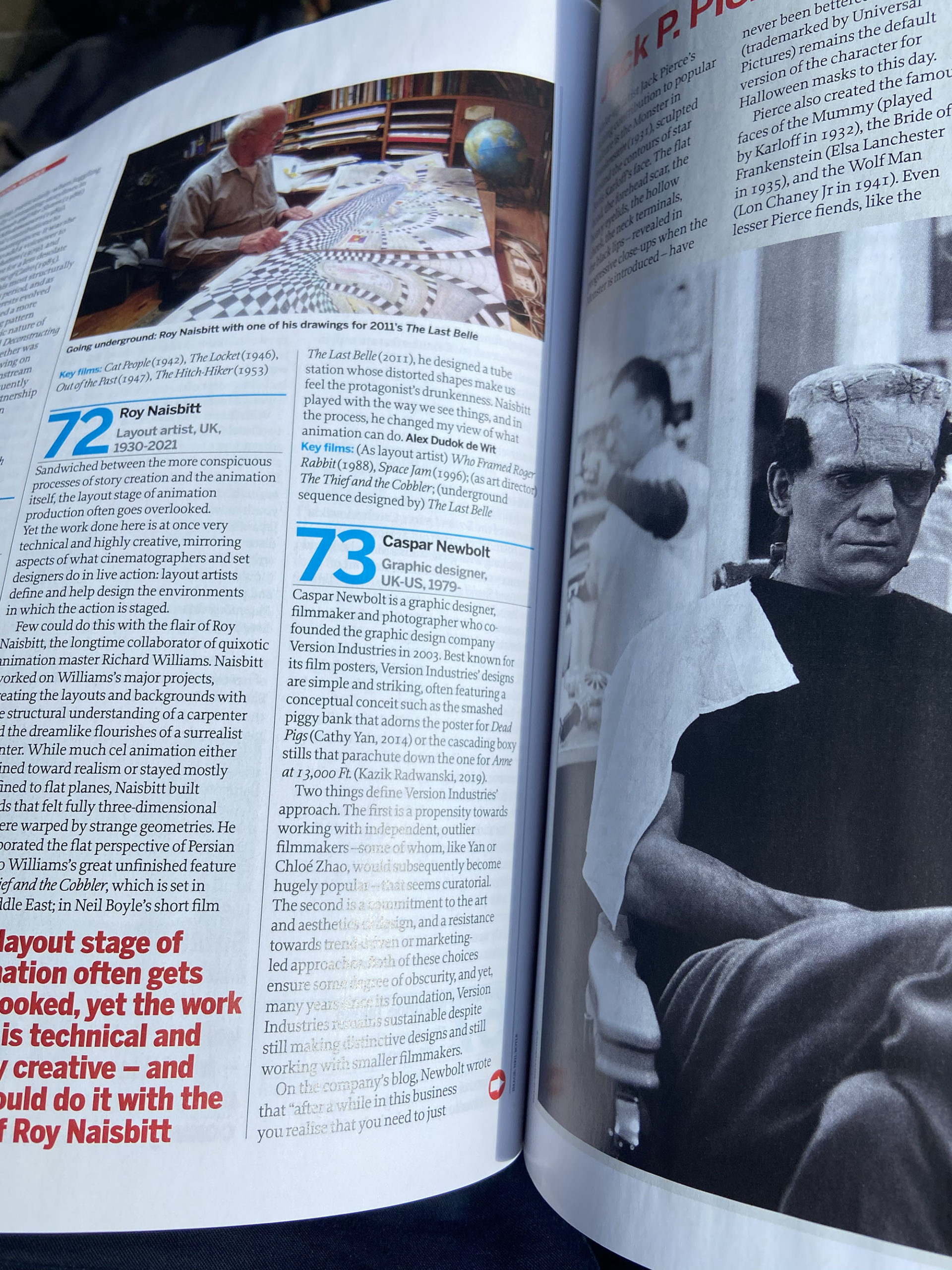 _category
grafiks
,
news
_tags
100 hidden heroes of cinema
,
anna sofie hartmann
,
caspar newbolt
,
cathy yan
,
chloe zhao
,
cinema
,
film
,
graphic design
,
hidden hero 73
,
kazik radwanski
,
matt turner
,
poster design
,
sight & sound magazine
,
version industries