jude_film poster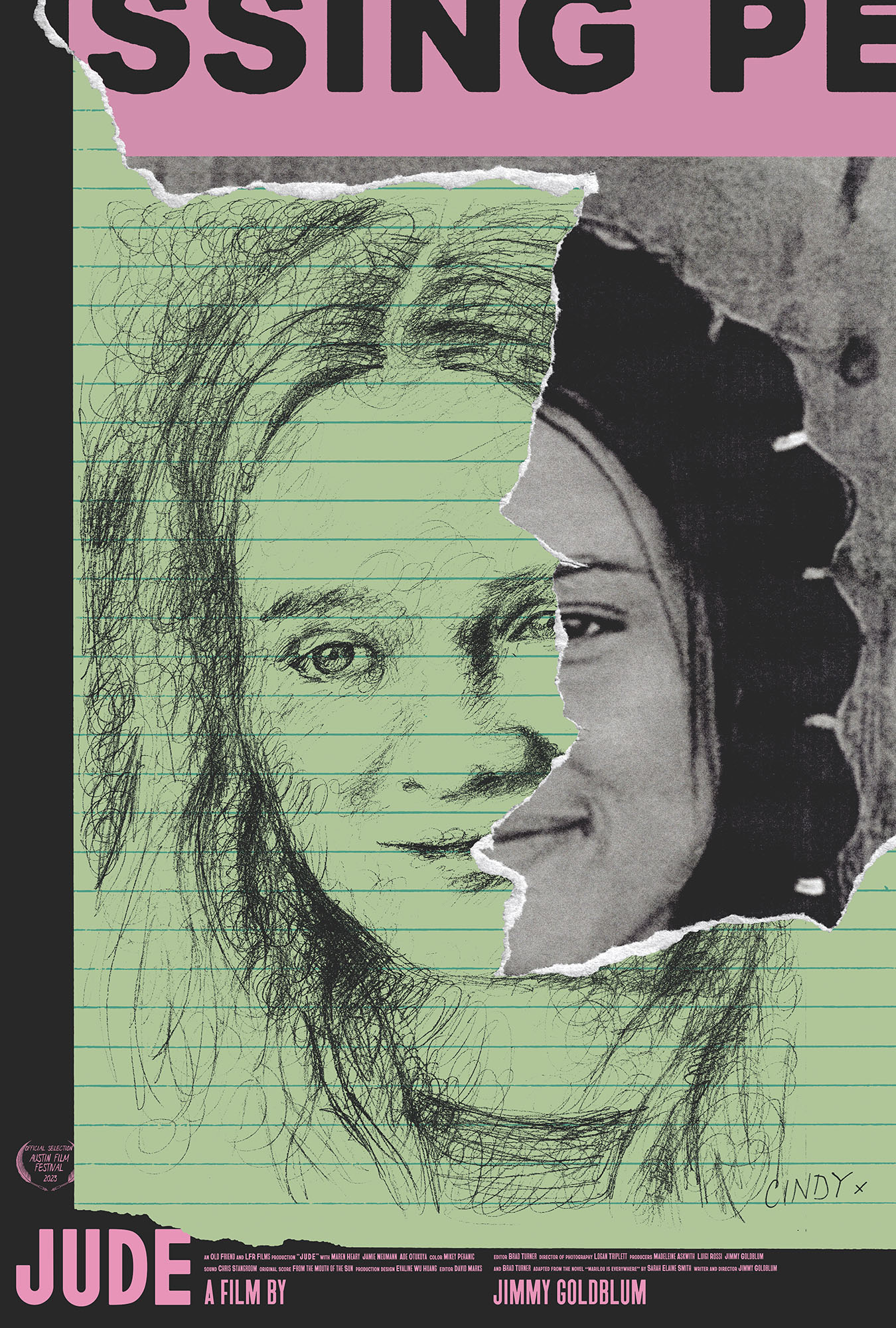 poster for the short film, jude.
producer madeleine askwith of rathaus films asked that we might make a poster for a short film she'd just produced. the film is called jude and it's written and directed by jimmy goldblum.




we watched the film and were immediately taken by how smart and elegantly put together it was. shot on film, the piece captures the troubled yet somehow magical inner life of a teenage girl as she struggles with finding her own identity.




we suggested several ideas for the poster, and jimmy chose the one you see here. it involved printing out the "missing person" poster from the film and collaging it with a pencil drawing caspar made of the film's lead actress. the trick was that the drawing itself had to deliberately feel like the work of a teenage girl.