joyland_film poster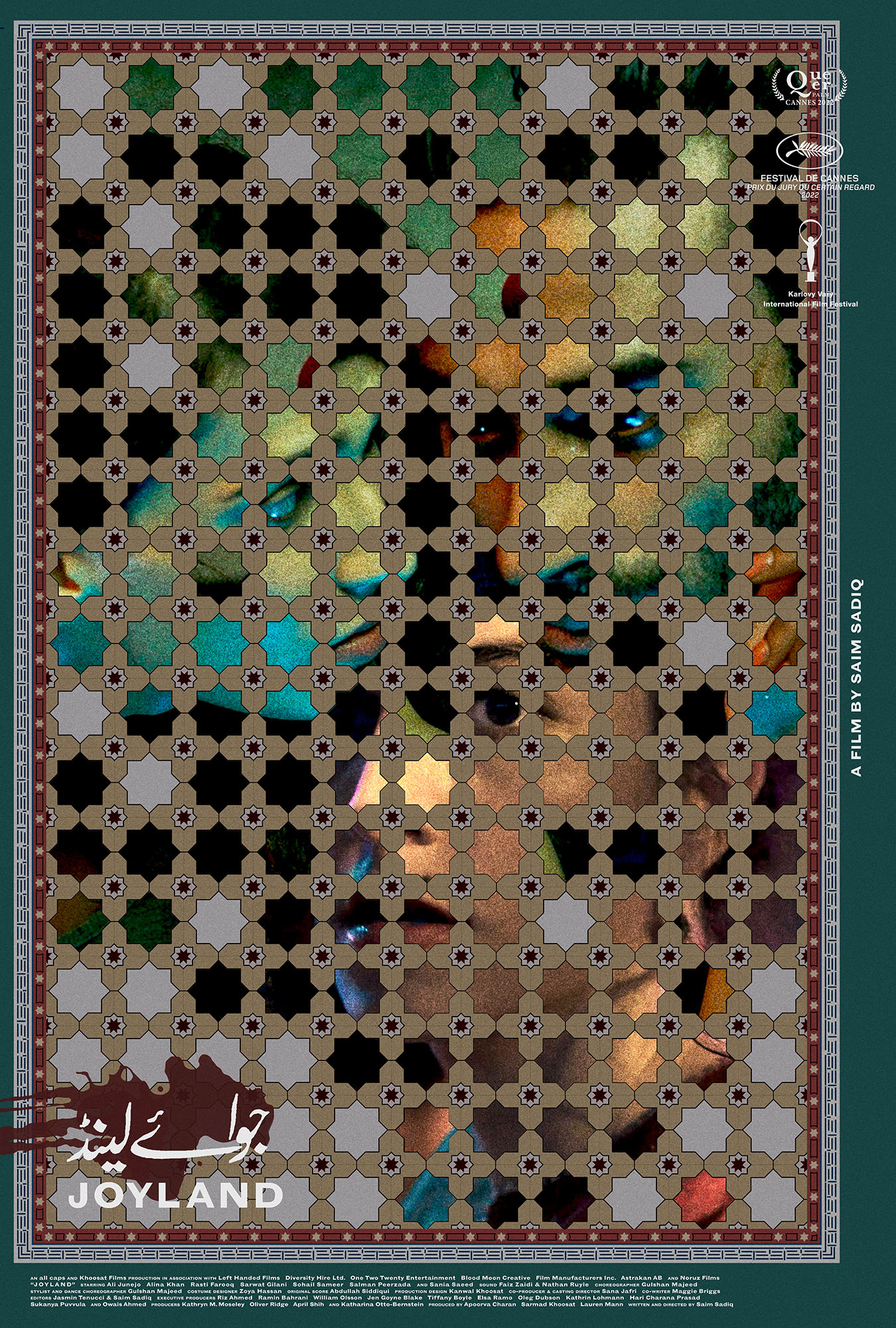 poster for the feature film, joyland.
producer apoorva charan reached out and asked that we might create a poster for joyland, a film co-written and directed by saim sadiq. the film, set in pakistan, is a beautifully crafted and emotionally complex drama that explores inner family politics with a notable level of realism and nuance.




we presented a range of ideas and saim and apoorva asked us to the explore the one you see here. making the poster involved hand-drawing the floor tiles from the family home's inner courtyard, and then removing lotus flowers from this design to reveal the three main characters seemingly witnessing each other's indiscretions.




as a final touch, the blood of an animal slaughtered in their courtyard is smeared across a few of the remaining lotus flowers to provide a suggestive balance to the otherwise cheery name of the film.