i blame society_film poster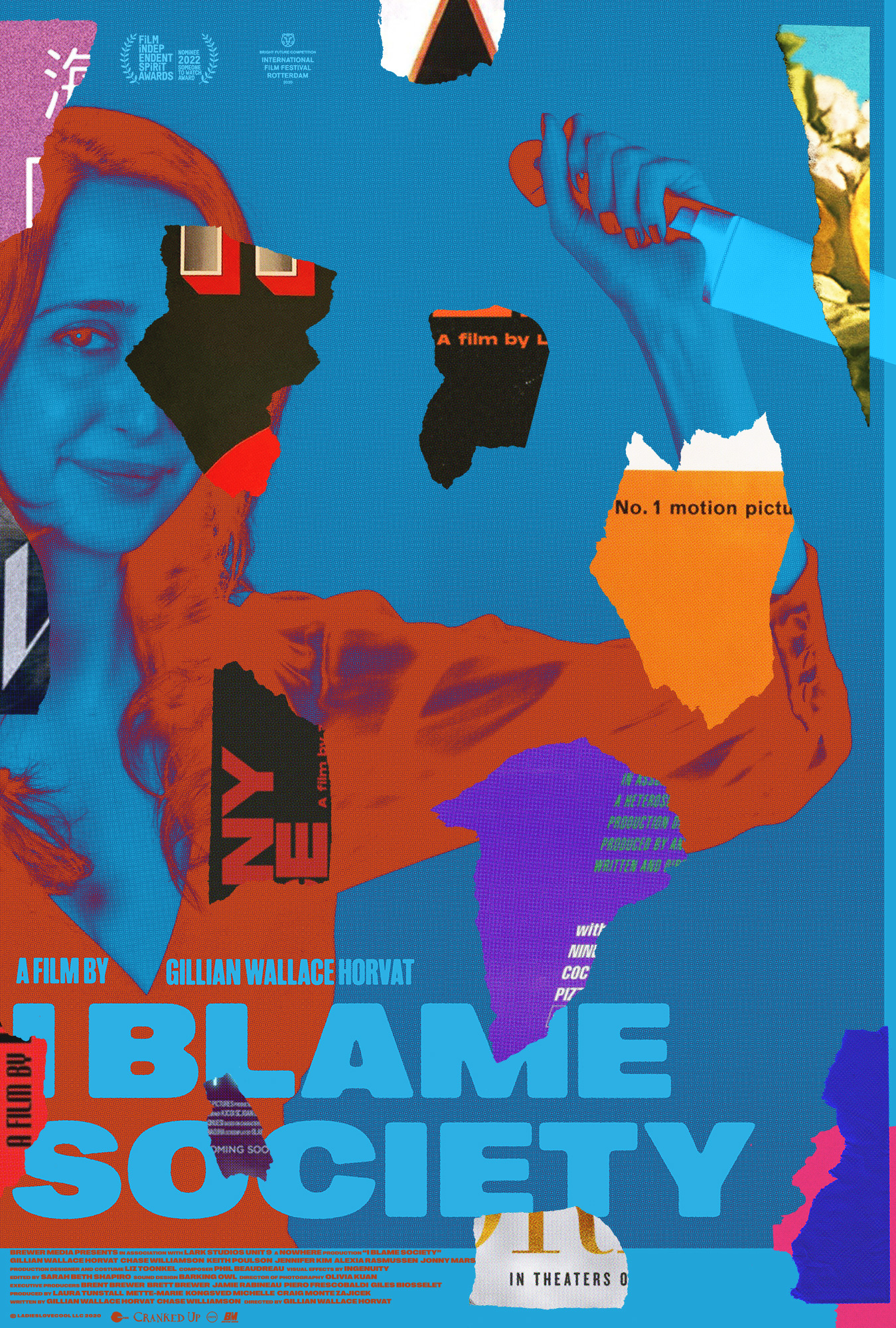 poster for the feature film, i blame society.
writer / director gillian wallace horvat got in touch with us because of our work on we're all going to the world's fair. her film i blame society was about to be released online and she wanted a new poster to go with. we explored several ideas before settling on this one - a poster that talks about being ignored, neglected and trodden on as a woman in the film industry, to the point of wanting to kill.




once the idea was established gillian asked

lee jameson

to take some photos of her brandishing a knife. we took it from there, processing the images and the type, and then collaging small fragments of other posters over her.