maria schneider, 1983_film poster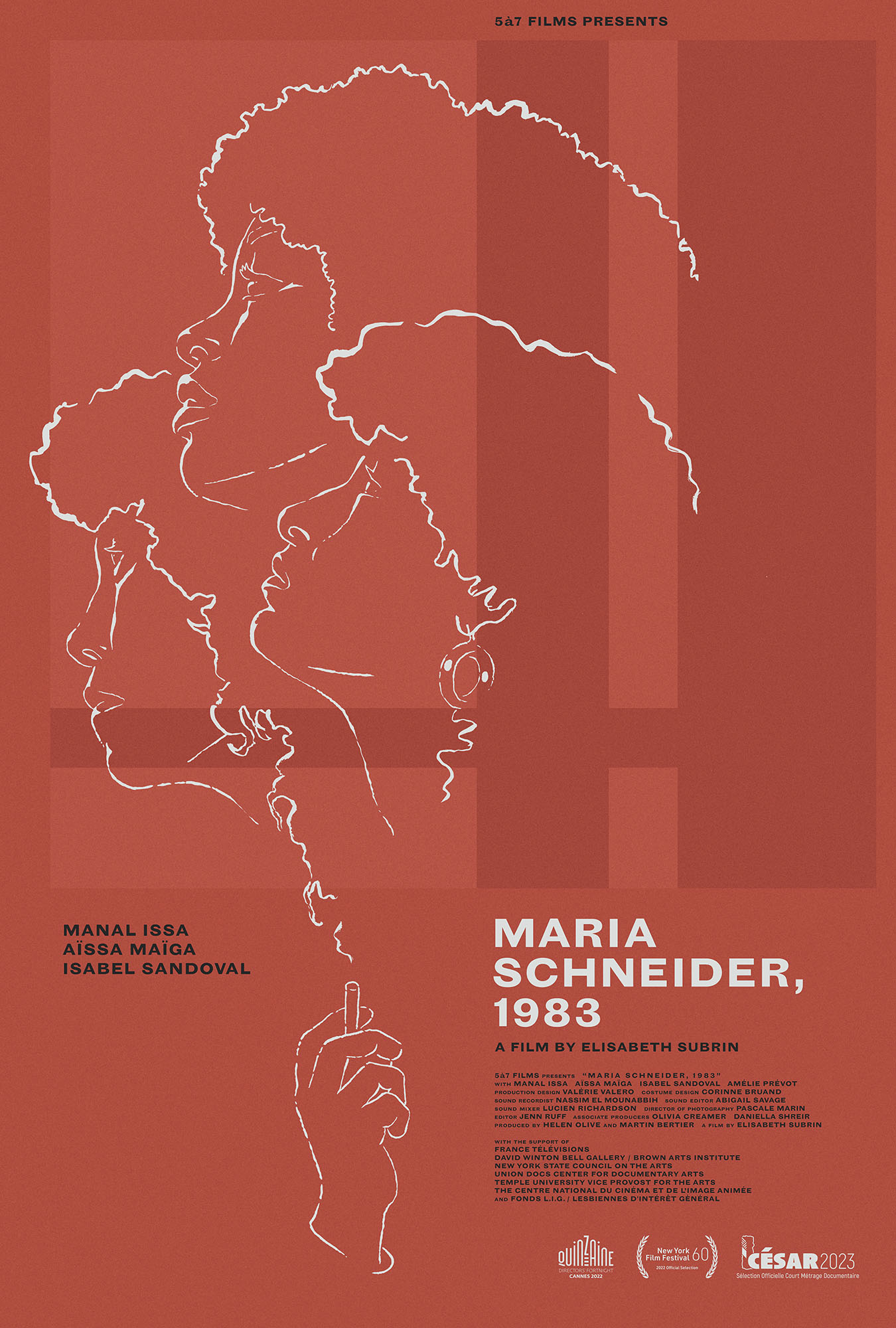 film poster for the short film, maria schneider, 1983.
scott macaulay of filmmaker magazine introduced us to director elisabeth subrin and producer helen olive, who were looking for a poster for their film, maria schneider, 1983. as huge fans of maria schneider we leapt at the chance to make a poster for this delicate, thoughtful and provocative film. we presented a series of ideas and elisabeth chose the one you see here.




the drawing was hand-painted using black ink and then scanned in and inverted.