songs my brothers taught me_film poster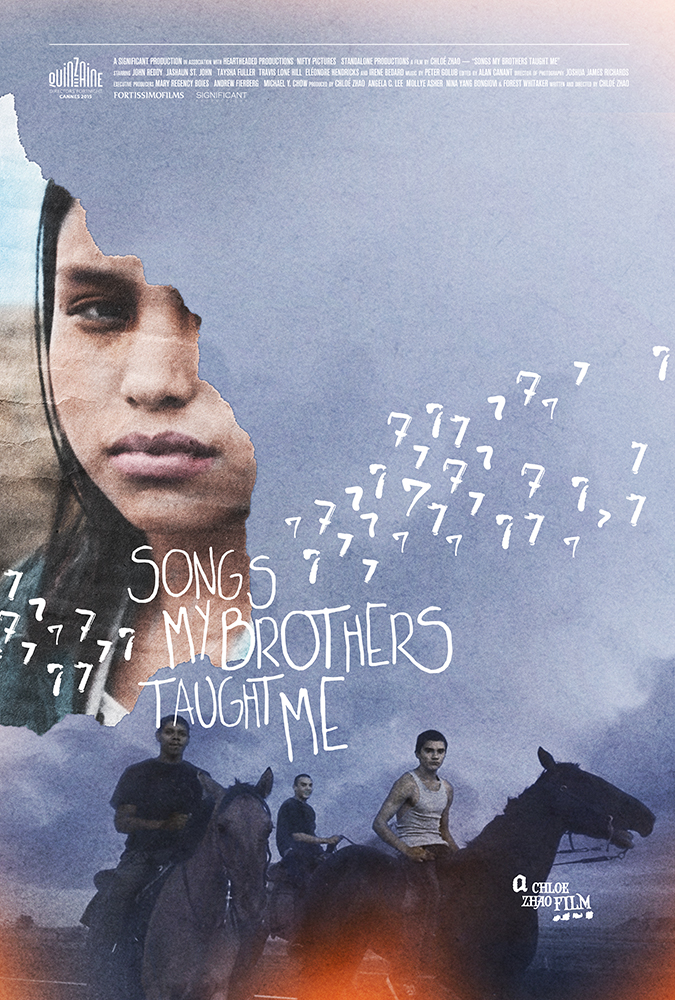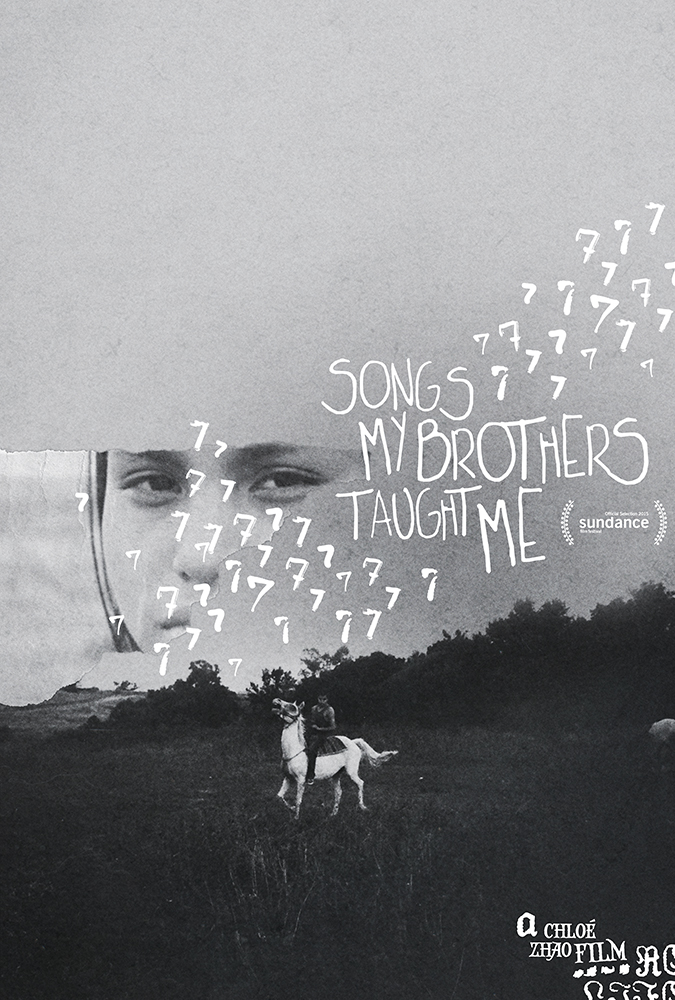 film poster for the feature film, songs my brothers taught me.
director chloé zhao got in touch through the IFP and sent us a copy of her film. we were immediately taken by the subject matter, photography and the loose feel of the film. we knew we could find a place within our current aesthetic leanings to represent the film well. we talked with chloé and her producers about the different ways in which we could support the film, and it was decided that it be best to start with a poster.




of three final pieces, the one chloé chose utilizes black and white photographs taken by an actress in the film. the layout attempts to capture both the feeling of the film, and the attitude of its main characters. when the film then got into the cannes film festival, we created an additional colour poster for this by hand painting the original photographs to achieve a new look.