the road to mecca_play poster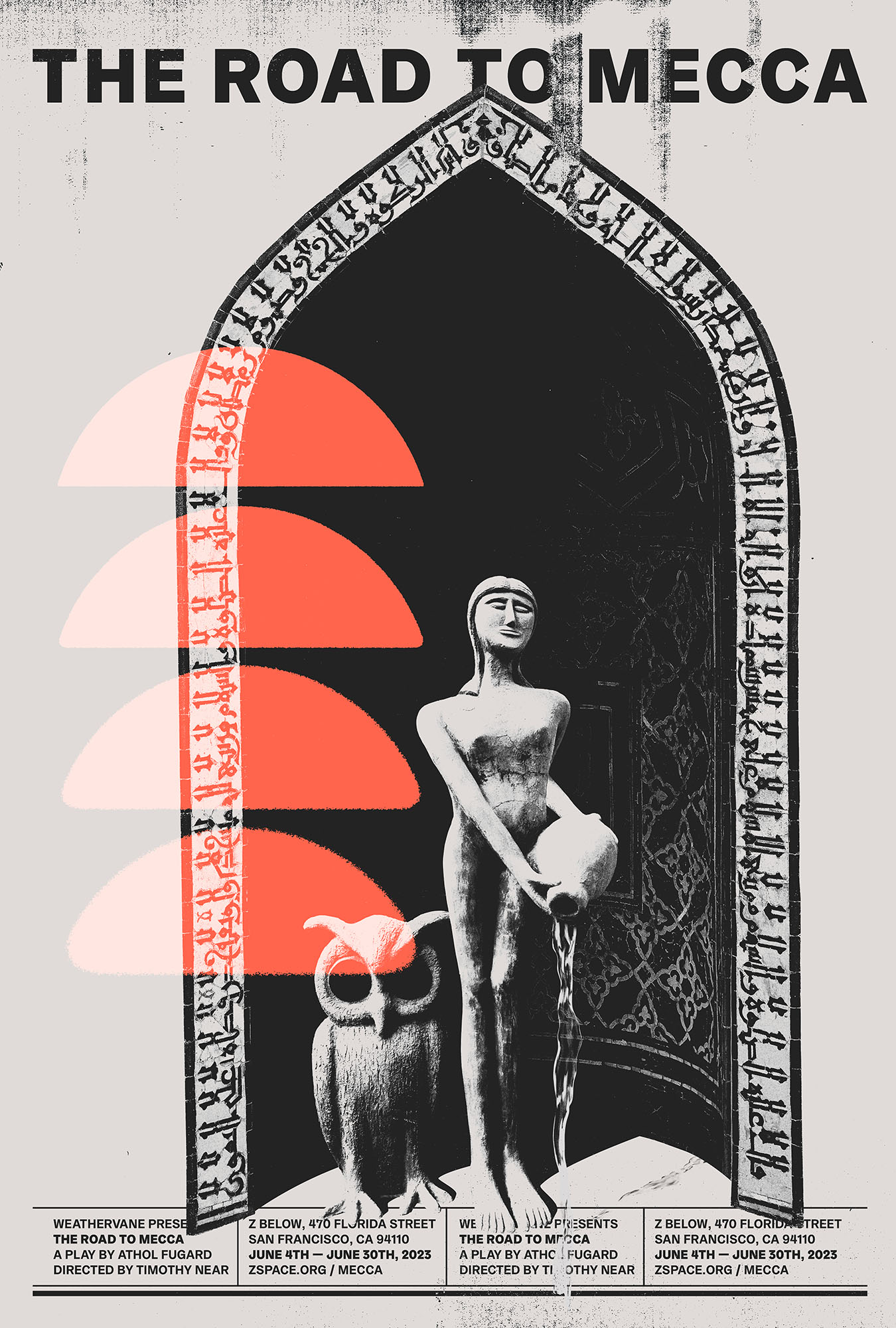 poster for the stage play, the road to mecca.
actor and producer wendy vanden heuvel asked us to make a poster for her forthcoming production of athol fugard's play, the road to mecca. we read the play and presented a range of ideas. wendy chose the poster you see here, focussing as it does on the muslim mihrab doorway and sculptures from helen martin's owl house. the famous owl house itself is the setting of the fugard play.




the play will be directed by

timothy near

and staged this june in san francisco. do go if you have the means.