the pass_film poster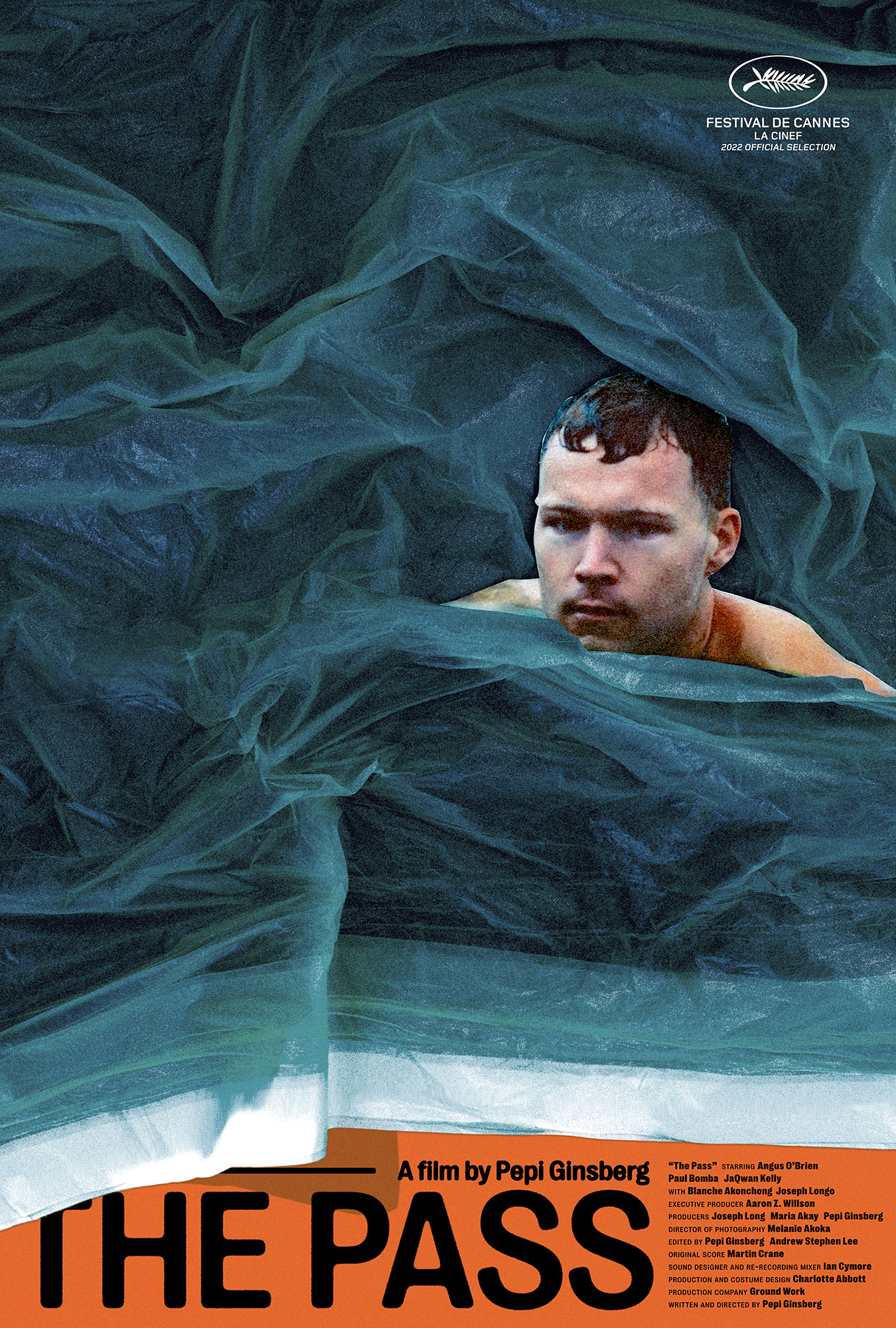 poster for the short film, the pass.
melanie akoka put us in touch with writer / director pepi ginsberg. pepi's latest short film was headed to the cannes film festival and she wanted a poster to support it. the film is beautiful, subtle, emotionally complex and elegantly shot on film. it's about a kid looking for a place to swim on a hot day, and the delicate physical and emotional encounters he has along the way.
pepi wanted a poster that used the lake water as a metaphor both for the feeling being trapped and of course for the emotions beneath the surface in the film. the final result involved us making collage of a print-out and cut-out bust of the film's protagonist placed into the translucent "waves" of a plastic, draw-string bag.