scotty's vag_film poster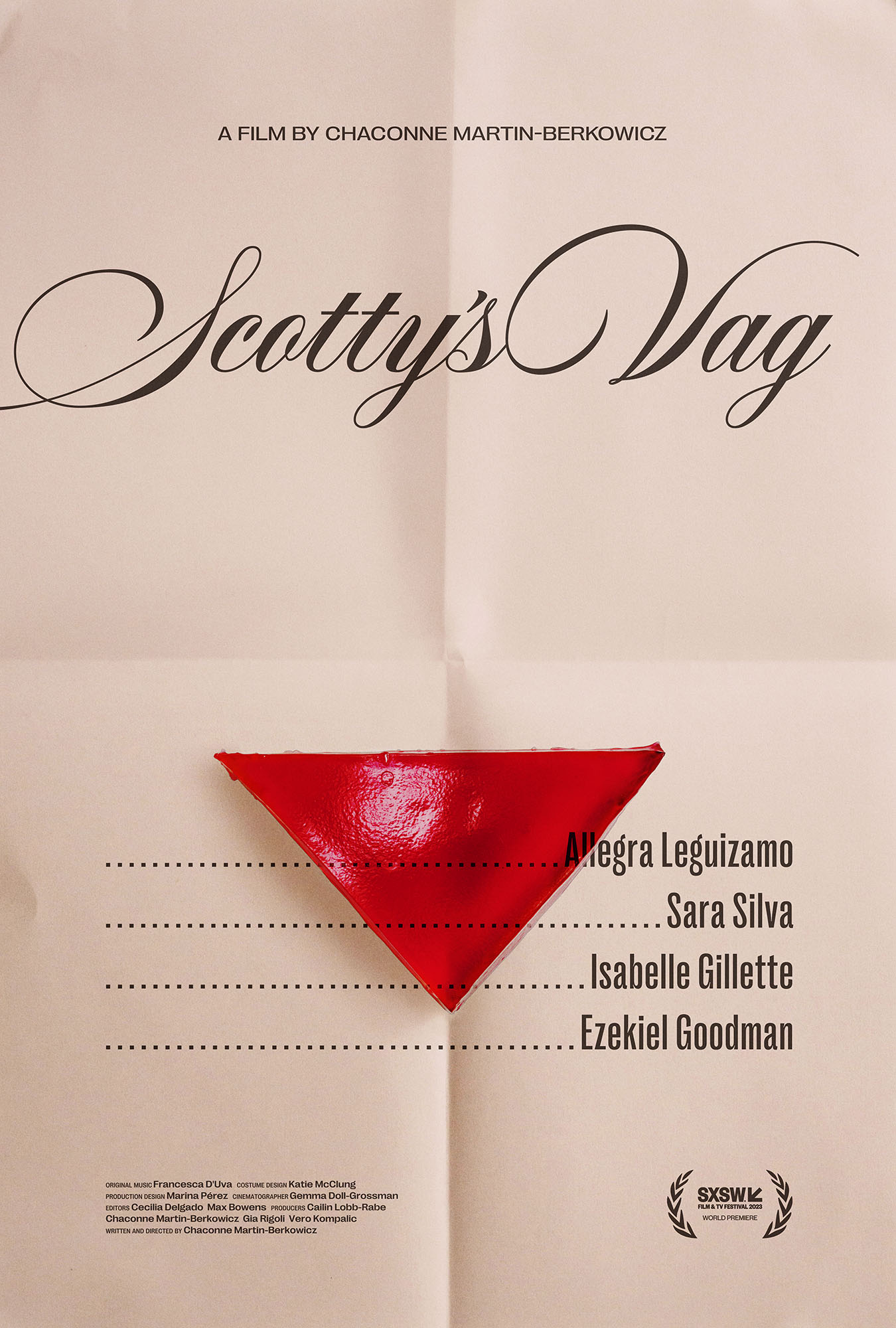 poster for the short film, scotty's vag.
writer / director chaconne martin-berkowicz reached out to us when her new short film scotty's vag was selected for SXSW 2023. she'd seen our poster for we're all going to the world's fair, and was interested in seeing what we could do for her film.




the film is about a college freshman trying to impress an older girl during a slew of sorority hazing rituals. we dug the film and presented a handful of concepts we felt might be apt. chaconne chose the idea you see here. we made the poster using jello, a refrigerator, a large ceramic baking dish, a bathtub of hot water, a knife, a large format printer, an SLR camera and LED lights.