out of time: the material issue story_film poster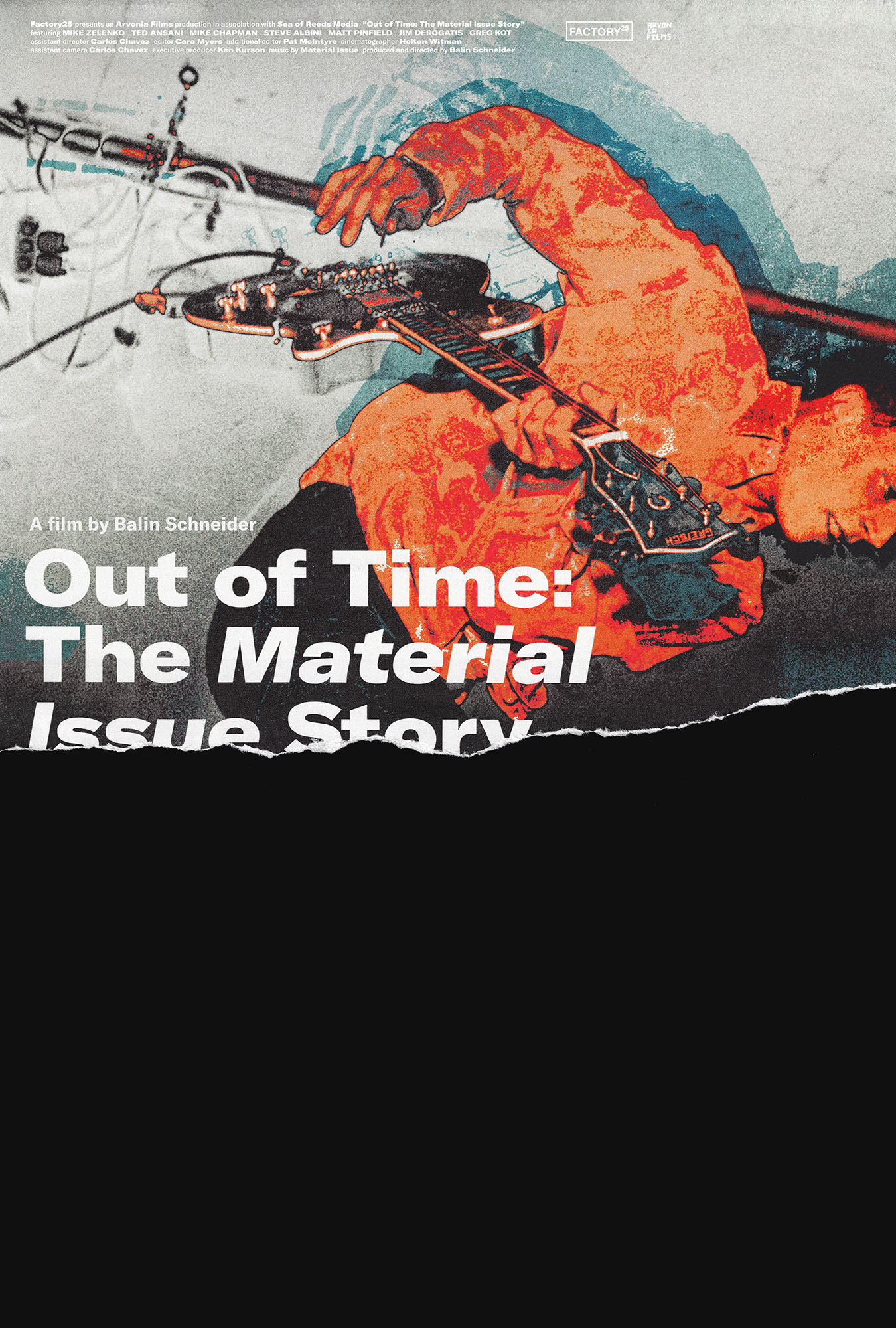 poster for the documentary, out of time: the material issue story.
director balin schneider contacted us because he needed a theatrical poster for his forthcoming feature length documentary about the power pop band, material issue. the documentary offers a moving account of the band's rise and sudden end with the suicide of the band's singer and song writer, jim ellison. we strove to make a poster that captured that sudden, tragic end to a band that had such potential.




the poster was made in photoshop and then printed out using a large format printer. we then ripped the poster in half and scanned it back in again against a black backdrop.




you can watch a trailer for the film

here

.