nathan-ism_film poster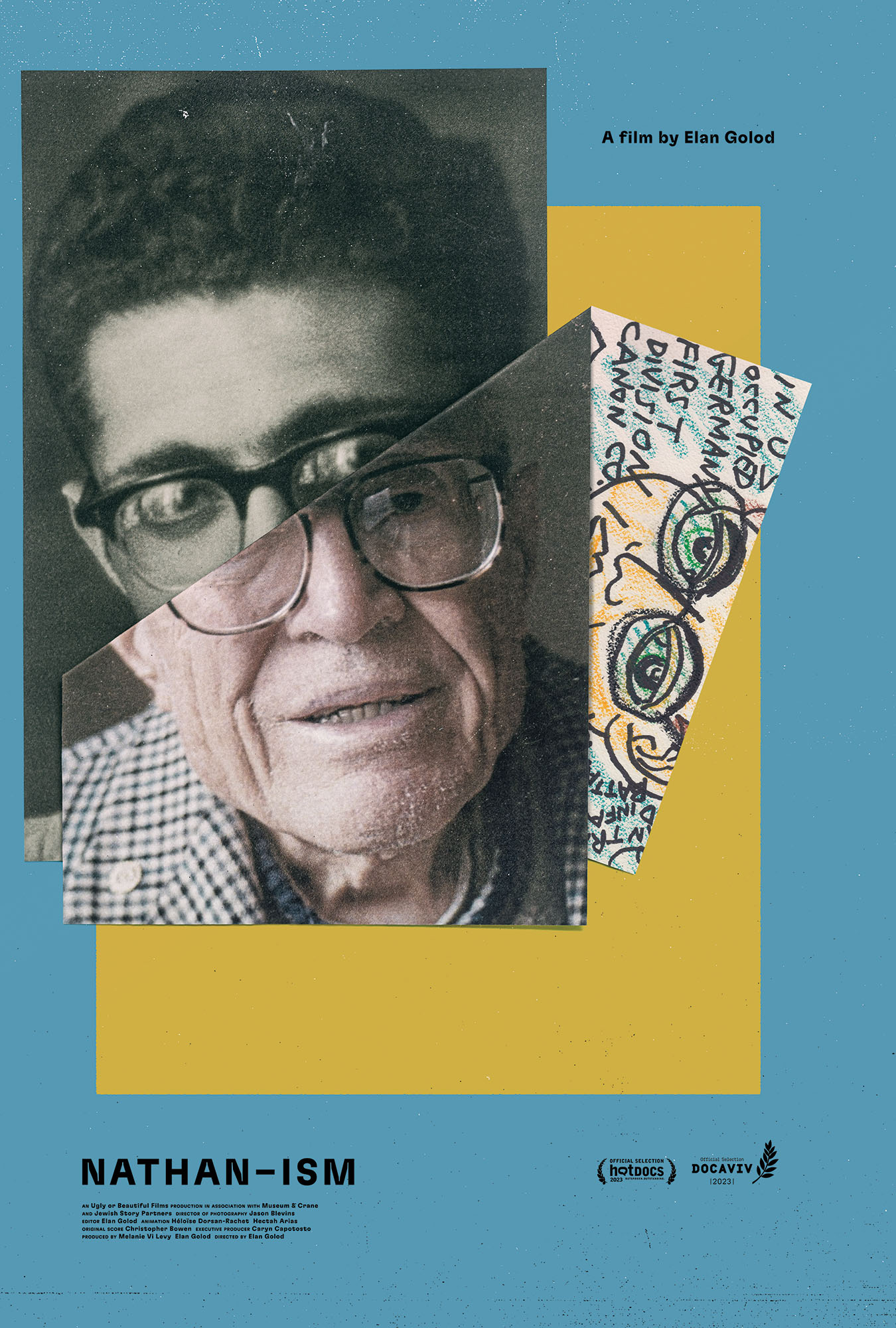 poster for the documentary, nathan-ism.
producer melanie levy reached out after seeing our work in mubi's best posters of 2022. a feature documentary, that she was working on was on its way to hotdocs film festival and they wanted a poster to mark the occasion. the film was called nathan-ism.




we watched the film and immediately fell in love with its discussion of history, memory, the stories we tell and why, and the nature of truth. pretty soon we were talking to the film's director

elan golod

and devising ways we could talk about this film in poster format. we presented a range of ideas and ultimately landed on the poster you see here, which was made with a laser printer, some thick paper, a scalpel, a scanner and a camera.




the film tells the story of nathan hilu a jewish american man who was a prison guard at the nuremberg trials at the end of world war 2. the poster in return talks about the three different nathan's we see in the film - the young nathan, the old nathan and the nathan depicted in the drawings he made in remembrance of his time in nuremberg. the latter nathan, as the poster in part suggests, was a figure whose history was very much influenced by the older nathan's ageing mind.