muito romantico_film poster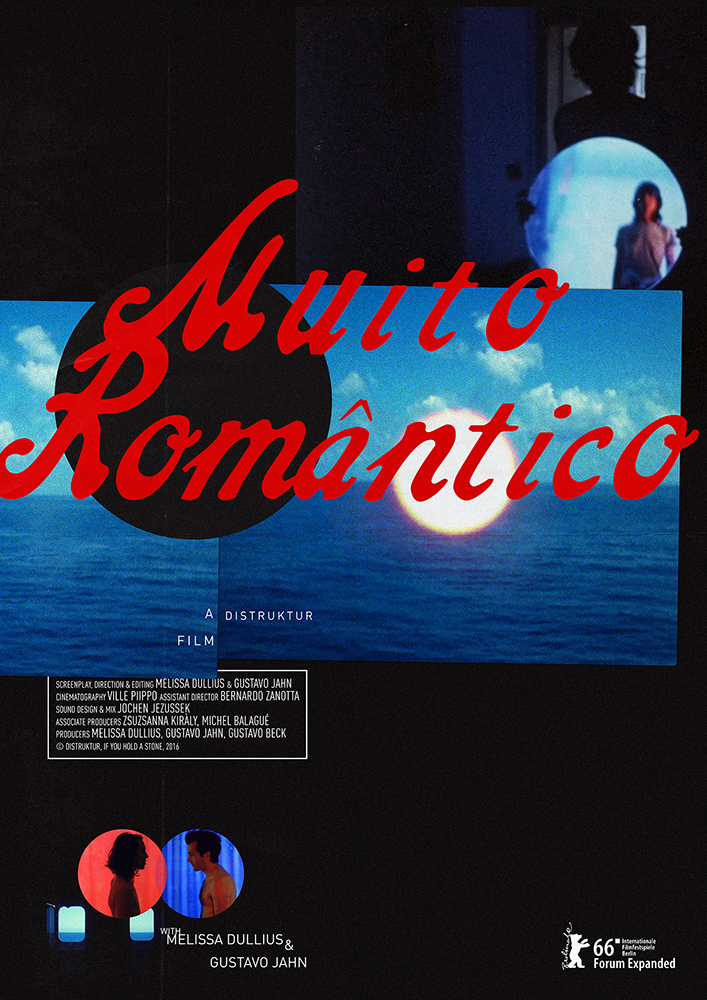 film poster for the feature film, muito romantico.
we were put in touch with distruktur (melissa dullius and gustavo jahn) by the producer of matt porterfield's 'take what you can carry'. excited to have a chance to work on a less conventional film, we were very taken by every frame of muito romantico. it was shot on film with a very static frame and this meant that every shot was so photographic, timeless and suggestive. this combined with its experimental narrative structure gave us the space to be more minimal, expressive and free-form in the poster realm.