la boheme_film poster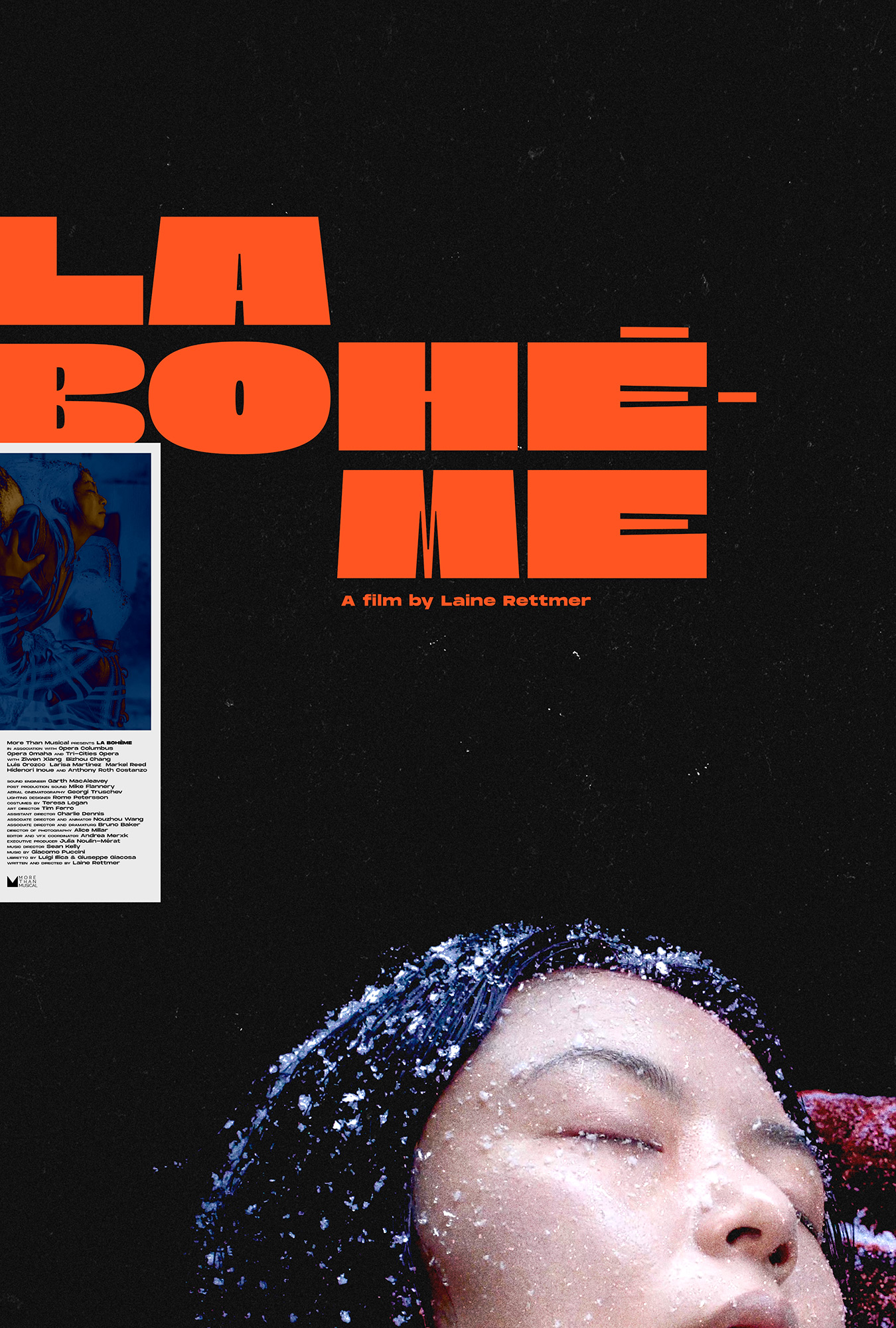 poster for the feature film, la boheme.
opera director and video artist laine rettmer asked us to handle titles and poster duties for her feature film debut. the film is a modern reimagining of puccini's la boheme. it was shot during new york city's winter lockdown and makes for a particularly poignant reflection of those dark times.




our poster and title treatment reflect the stark modernism in laine's conceptual and visual approach to the opera. of particular note here is the typography. splitting the film's title up into four segments gave us an opportunity to speak about the four separate acts in the opera. on top of that the squared-off typeface used in combination with this formation echoes abstractly the windows of the various apartments within the same building that the opera was set.