i didn't see you there_film poster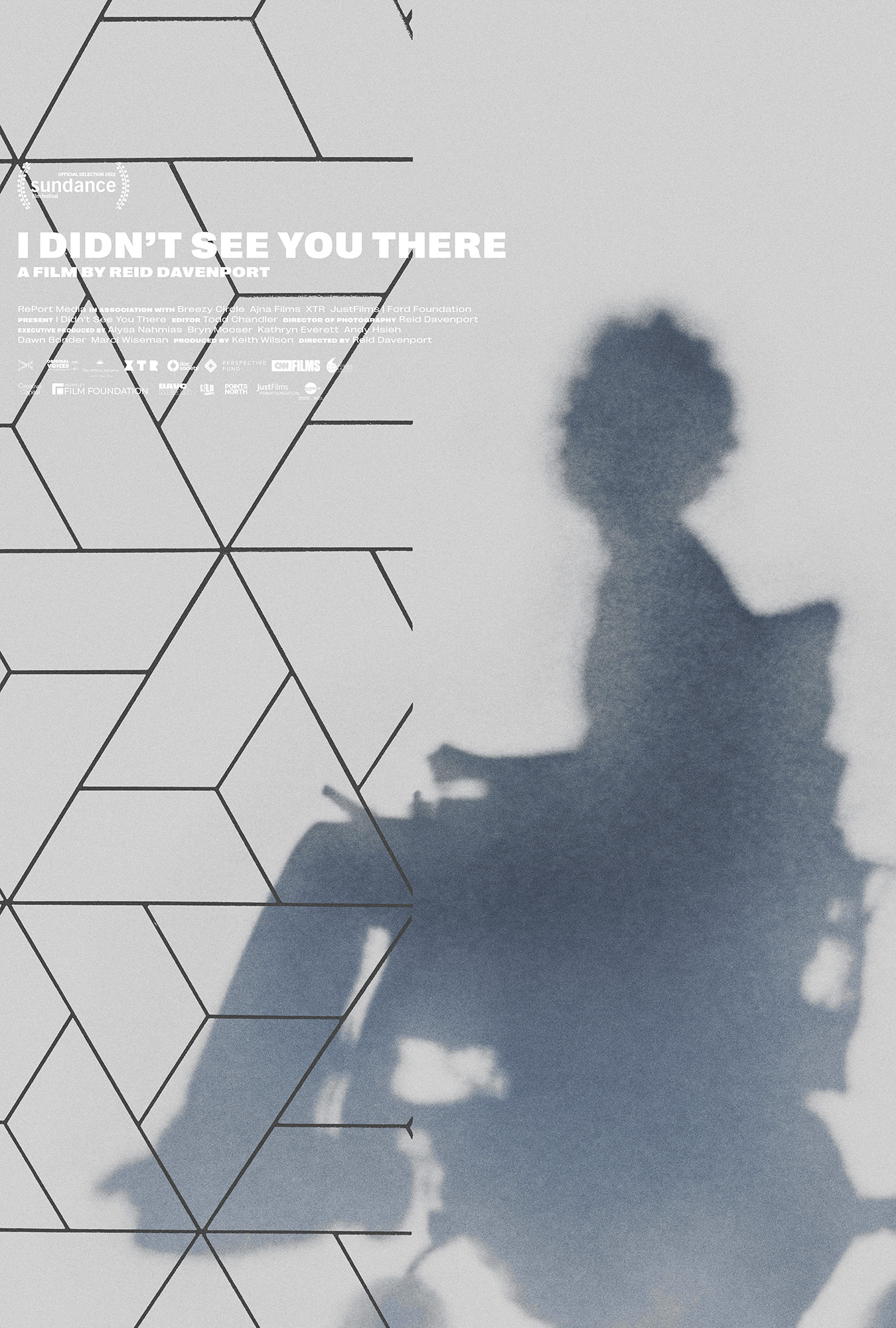 poster for the feature documentary, i didn't see you there.
director reid davenport got in touch and asked that we might make a poster for his new film, i didn't see you there. it had just gotten into sundance and he was a fan our work for 'a fire in the cold season', 'the life and death of yosef and zilli' and 'the great void.'




reid's film immediately struck us as unique in its point of view, aesthetic and intention. in talking to him on the phone we agreed upon the poster concept you see here. we then asked reid to send some photographs of himself in his wheelchair. we printed these photos out on card, cut out reid's silhouette from the card, and took photographs of the shadow it cast on the wall.