hair wolf_film poster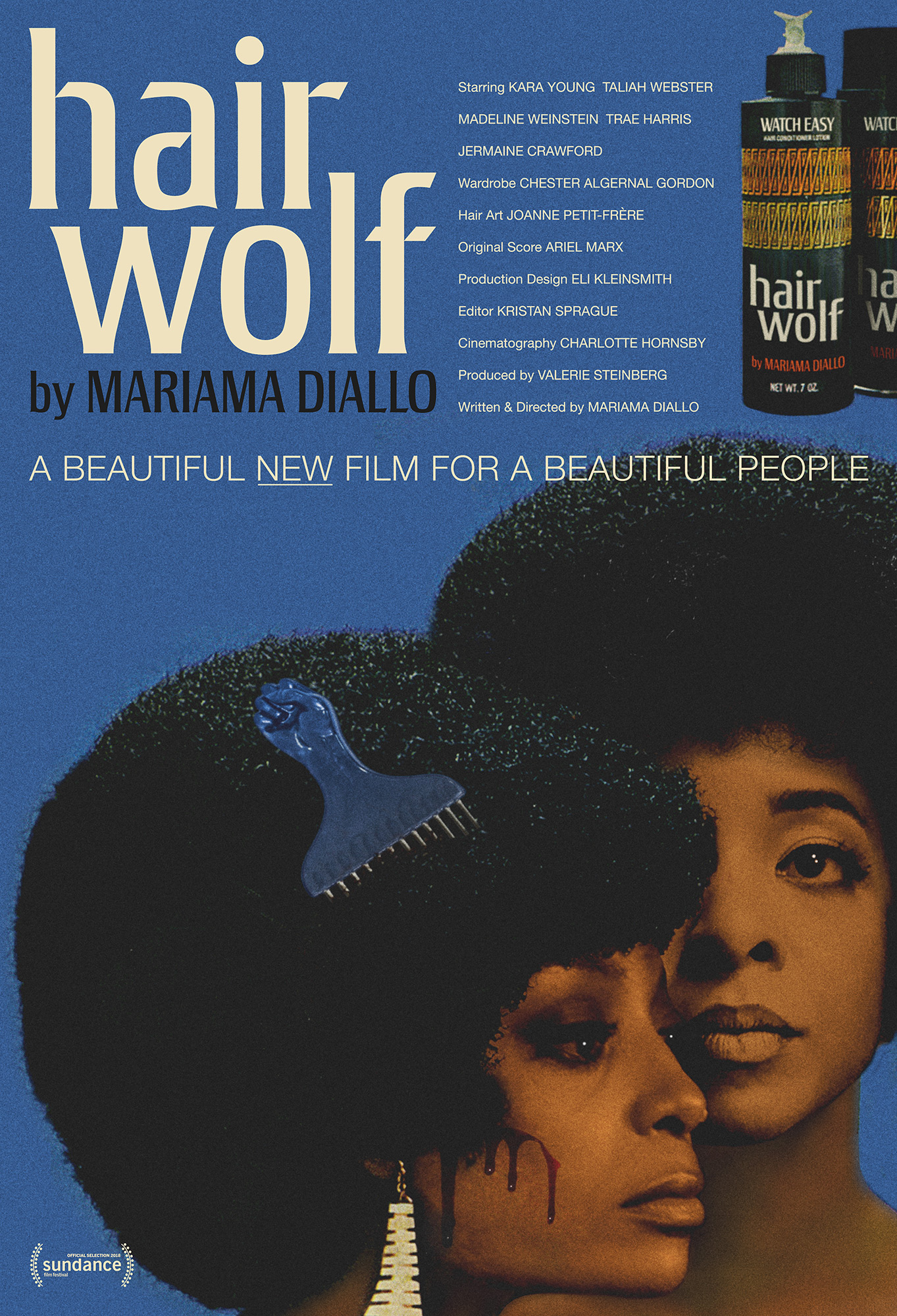 film poster for the short film, hair wolf.
producer valerie steinberg, who we'd originally worked with on the short film fry day, reached out to us to create a poster for a new short directed by mariama diallo, hair wolf. mariama had a very clear idea of what she wanted. the result is a poster based on the 1970s ads for afro sheen.