closet monster_film poster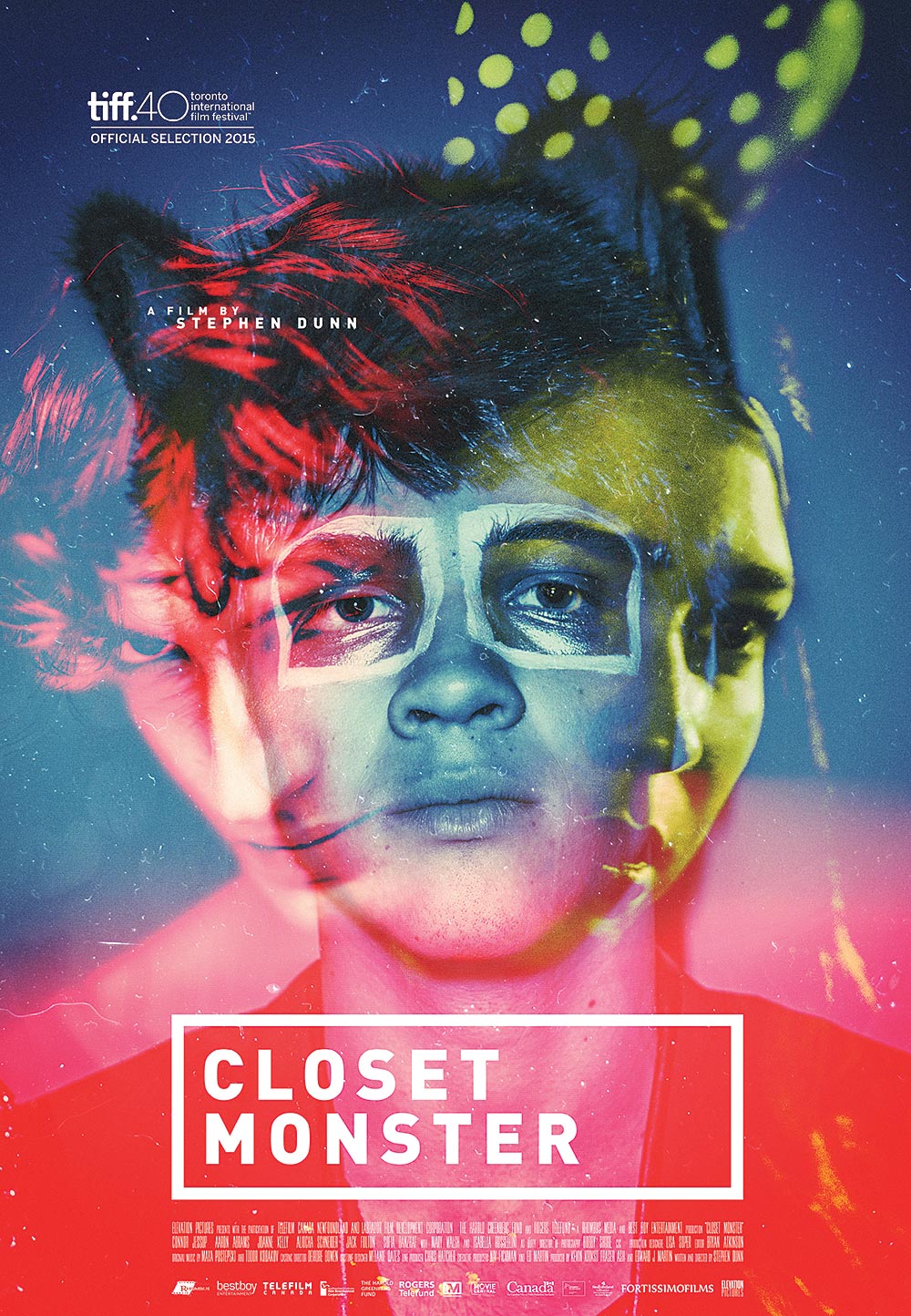 film poster for the feature film, closet monster.
we were put in touch with director stephen dunn because of our work on chloé zhao's film songs my brothers taught me. stephen's film was compelling for a number of reasons, and the final poster captures the essence of certain narcotically fueled scenes in the film that we felt very close to. this film is the kind of darker and more honest coming of age / coming out story that we're happy to see is getting a higher level of exposure these days.