ave maria_film poster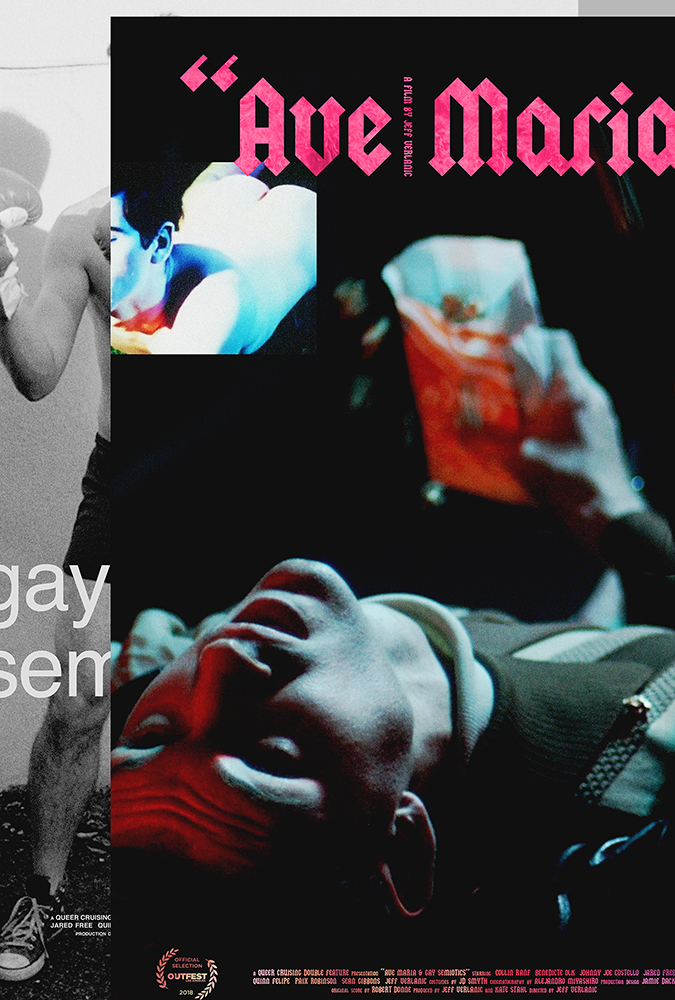 film poster for the short film, ave maria + gay semiotics.
director jeff verlanic got in touch and asked that we look at the rough cut of his latest short film that'd gotten into outfest. the film is a double bill of two shorts and so we immediately got talking about how to represent that in a single poster. the resulting design you see here gave us a chance to be a little playful and suggestive with regards to the nature of both films.