a lesson from aloes_play poster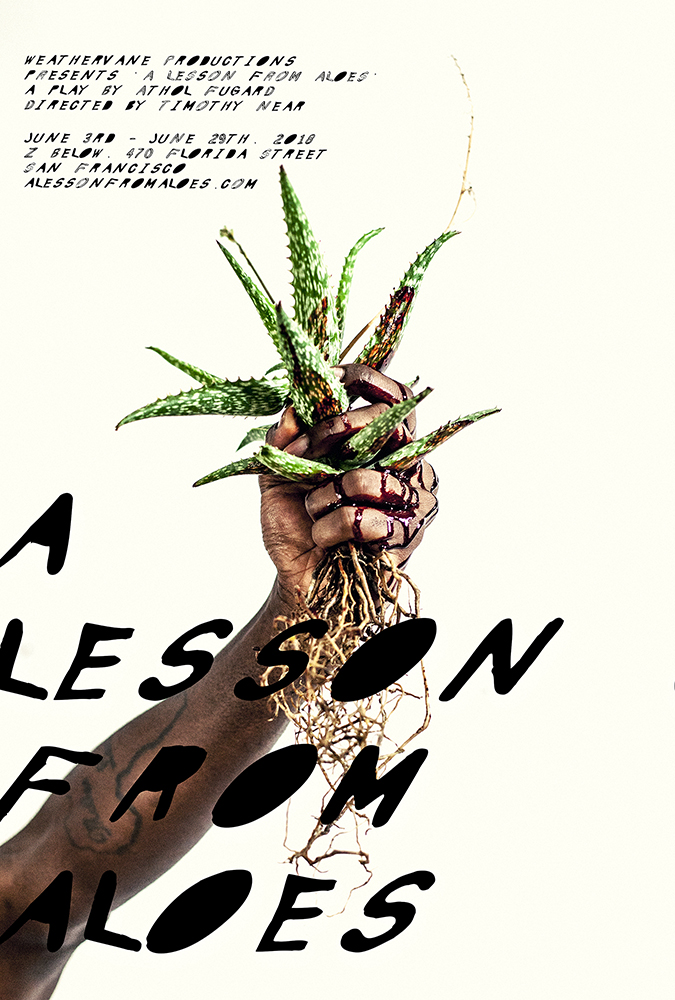 theatre poster for the play, a lesson from aloes.
actress / producer wendy vanden heuvel reached out to us after our work on i am a seagull, and sent us a copy of the athol fugard play, a lesson from aloes. after reading it we discussed with her at length the possibilities for a poster. the resulting image is one we'd conceived over the phone in our initial discussions, and that was photographed one chilly spring evening here in our studio in new york. photography by caspar, of maba ba, assisted by jeff brown.