she's lost control_film poster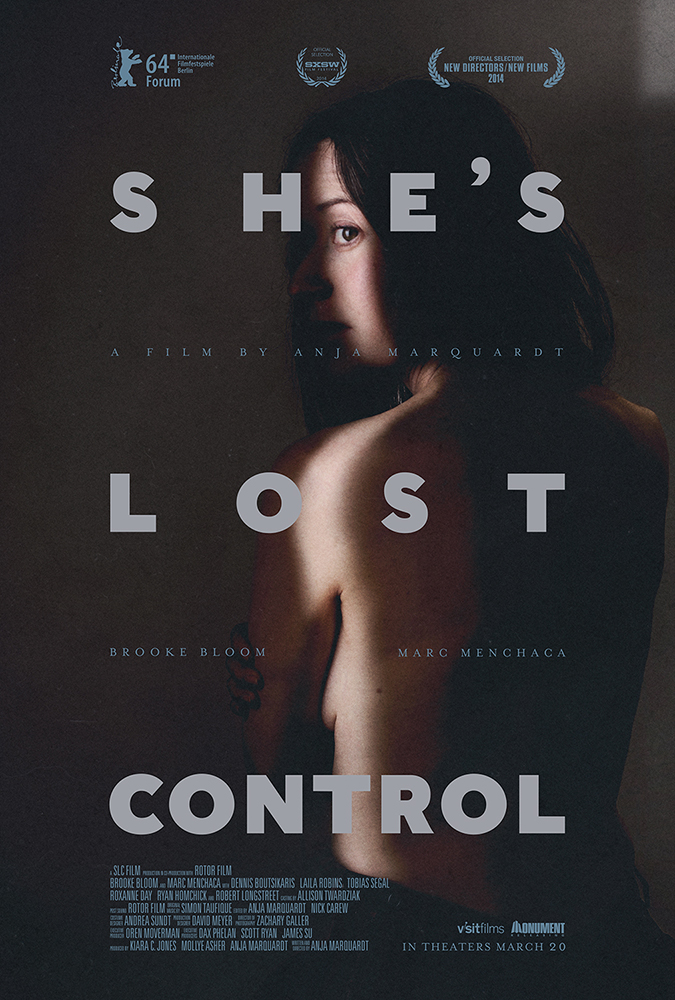 film poster for the feature film, she's lost control.
we met director anja marquardt through our friend and collaborator, the casting director allison twardziak. anja asked that we help her with the design of the theatrical release poster for what was her first feature film. from the get-go our aim was to touch on the psychological complexity depicted within the film. so, taking a more recent studio photograph of the film's star, we retouched the image to bring it more in line with the film's narrative. on top of this we then applied heavy, grid-like typesetting, to establish a barrier between the viewer and the film's protagonist. we hope that the poster gives you an hint of what lies beneath the surface of this film, without explicitly spelling it out.