ventures africa_website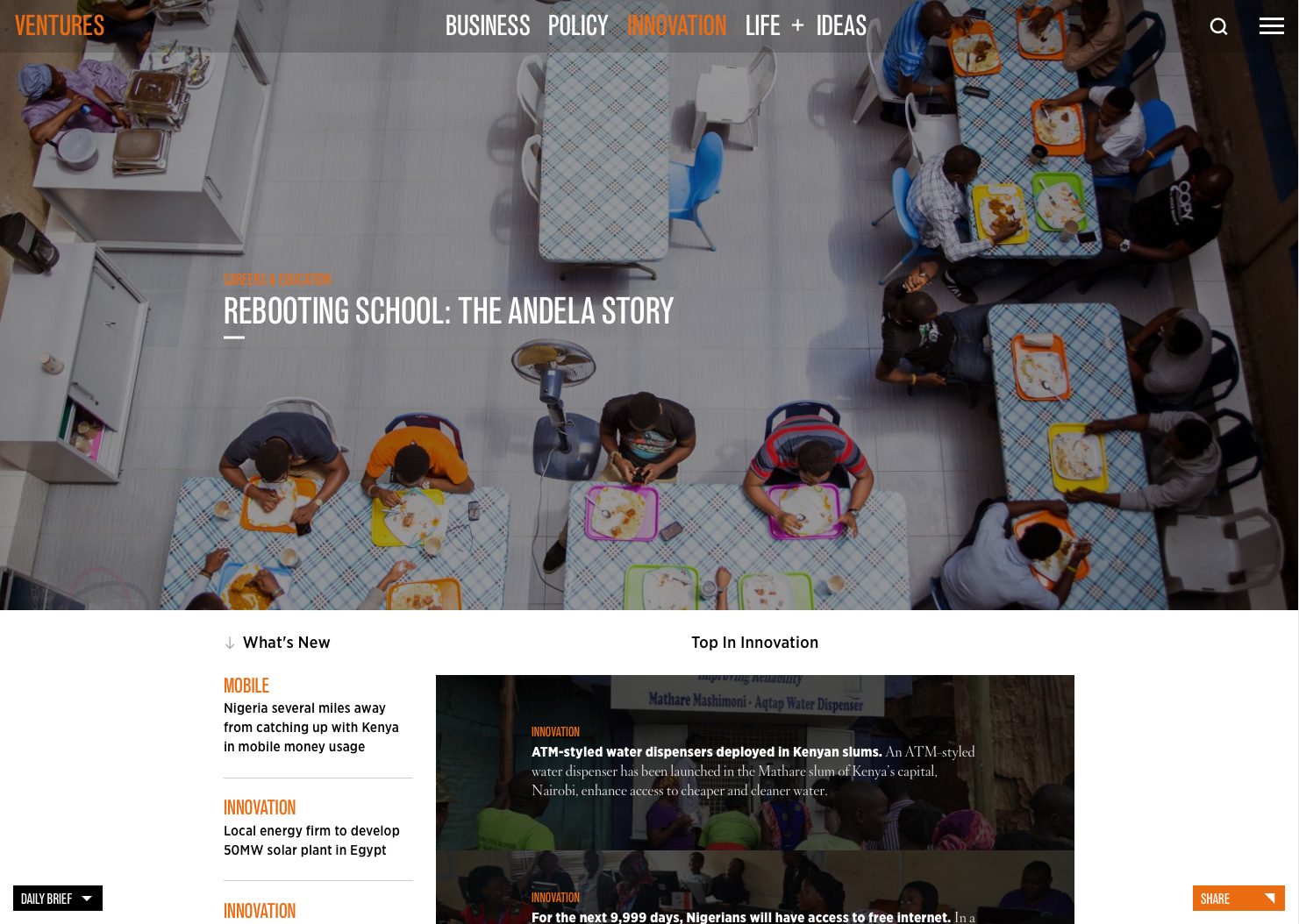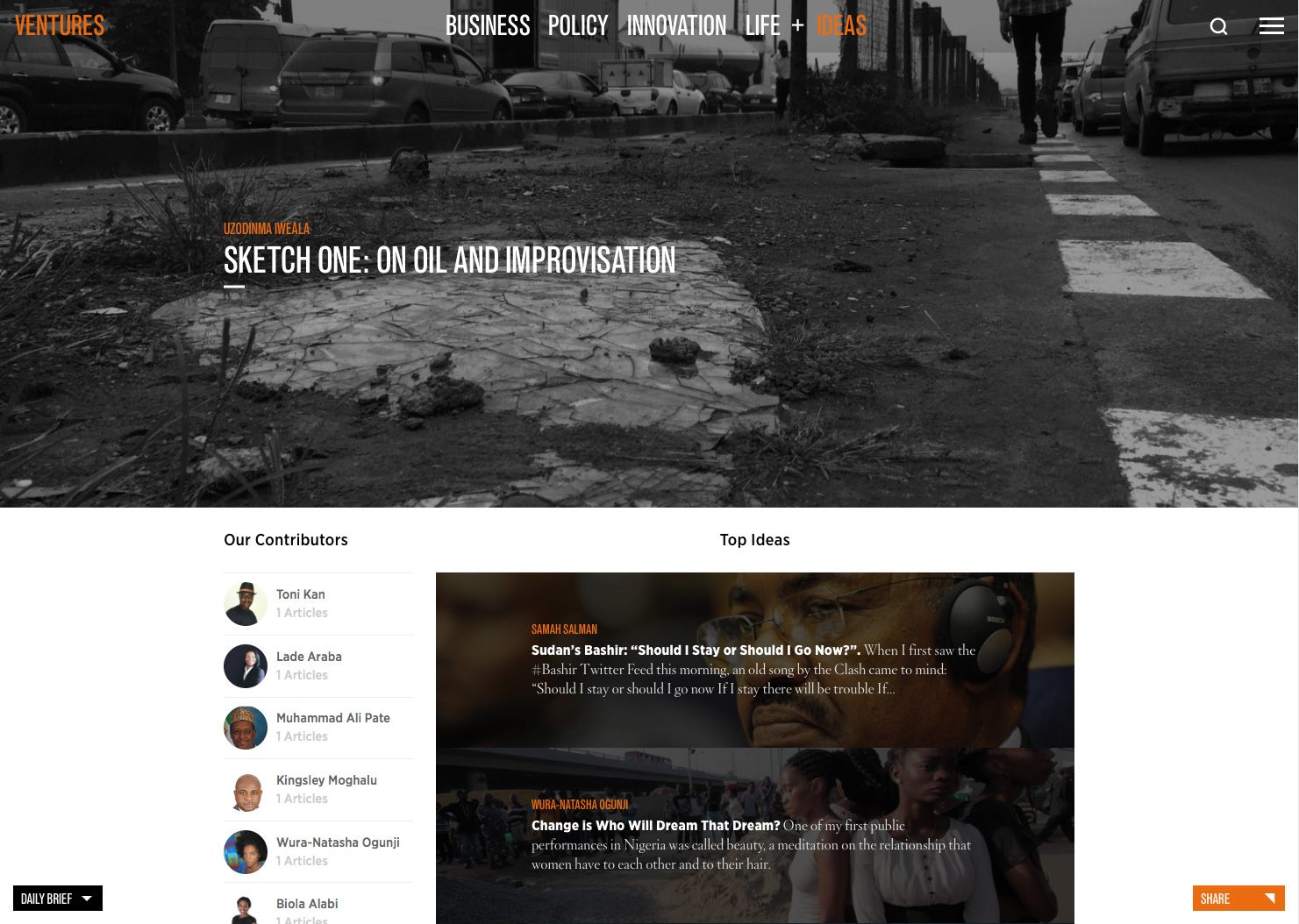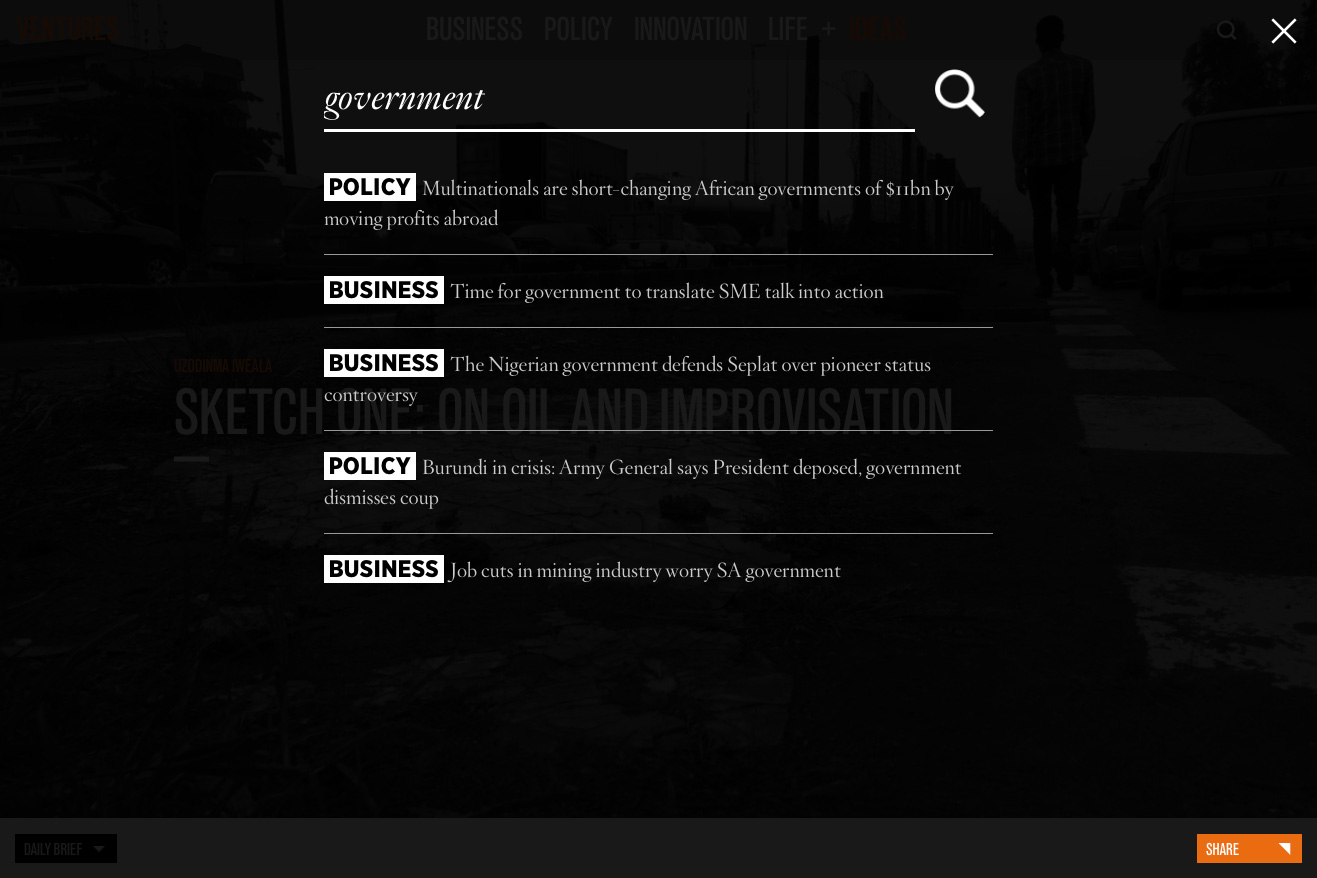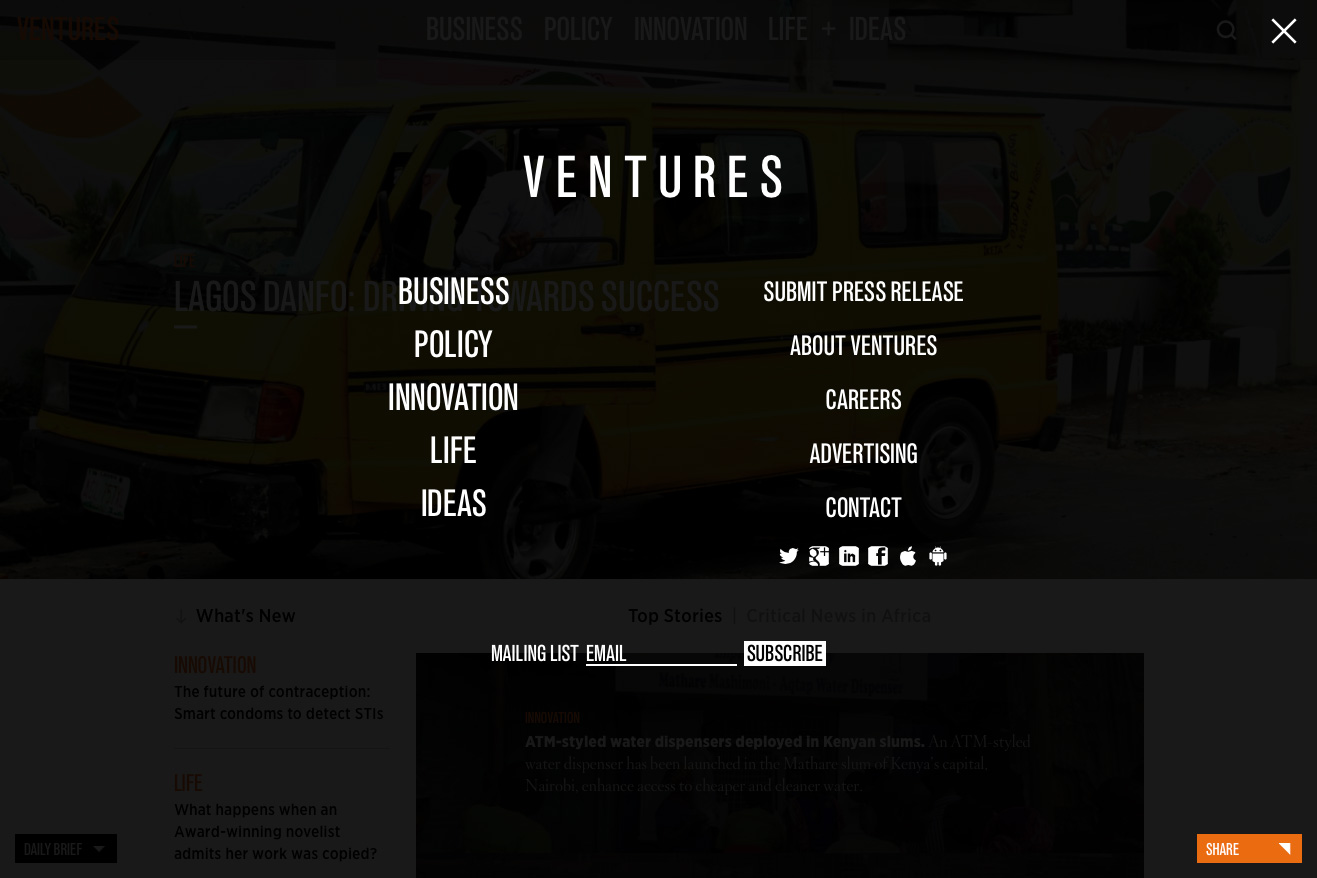 website for the online news, analysis and discussion platform, ventures africa.
it was the thirst agency that first put us in touch with uzodinma iweala. uzo was interested in revamping his pan-african news operation, and wanted us to begin that process by taking charge of the website.




after much back and forth on the approach, including how best to improve the flow of information and the advertising model, we began work on the developing the website you see now.




the site launched in time for the inauguration of the new nigerian government and we are continuing to evolve it, so stay tuned for further updates.