filmmaker magazine_print ad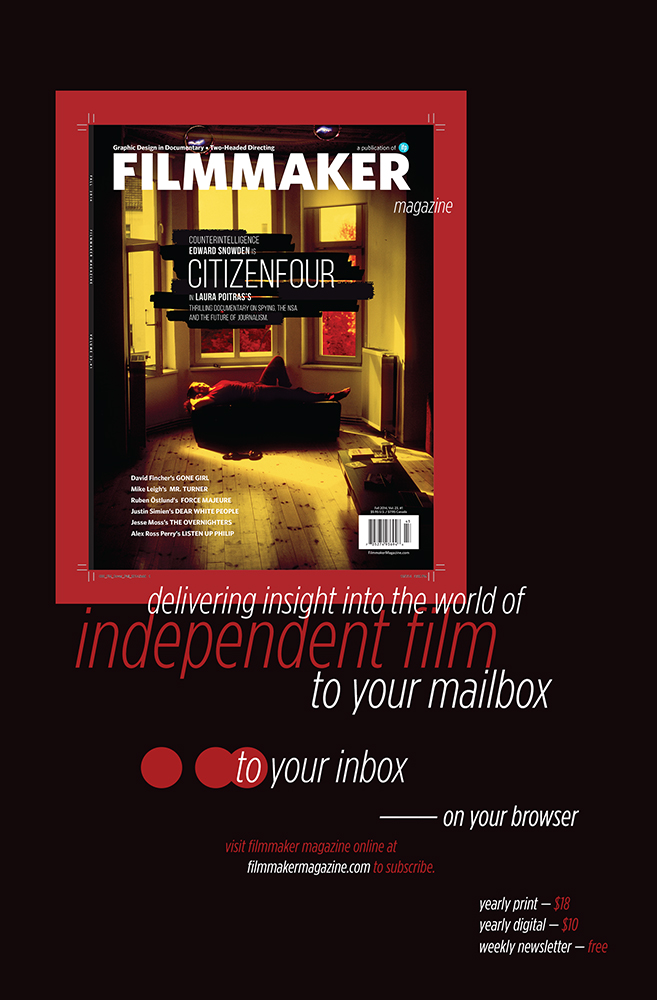 magazine advertisement for the new york-based film journal, filmmaker magazine.

filmmaker magazine approached us to create an ad enticing new readers to subscribe to the magazine. the ad was to appear in the american film market catalog. given the cover of the magazine that quarter was celebrating laura poitras's film citizenfour, we wanted the type in the ad to feel a little like it was breaking free of typical design rules and restrictions. for the same reason we left in the print markings on the cover itself.