what about dick?_website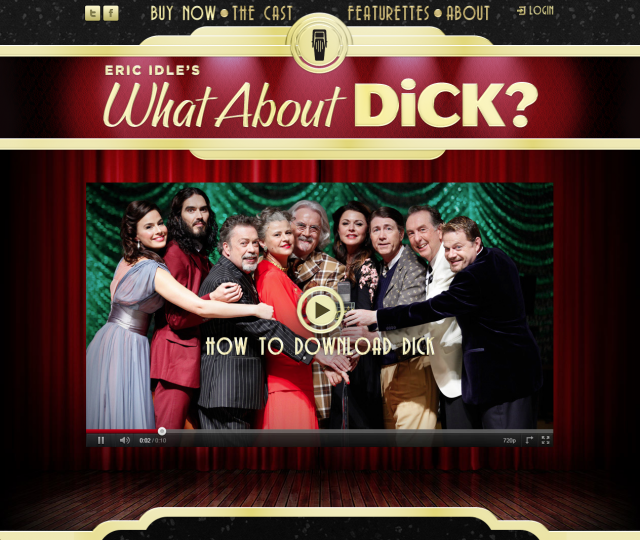 website for eric idle's comic stage show, what about dick?
westbeth entertainment were keen to release their film of eric idle's

what about dick?,

using the same platform we developed for jim gaffigan and louis CK. expanding on the visual style originally established in the posters they'd created to promote the show, we quickly put together a reskinned platform for them. this we then fine tuned to suit the appropriate marketing approach for this unique, star-studded film.
amazon server integration
user-friendly purchase flow
user accounts
tech support backend
HTML5 + flash video players
gifting options
paypal + amazon payment systems