we the economy_website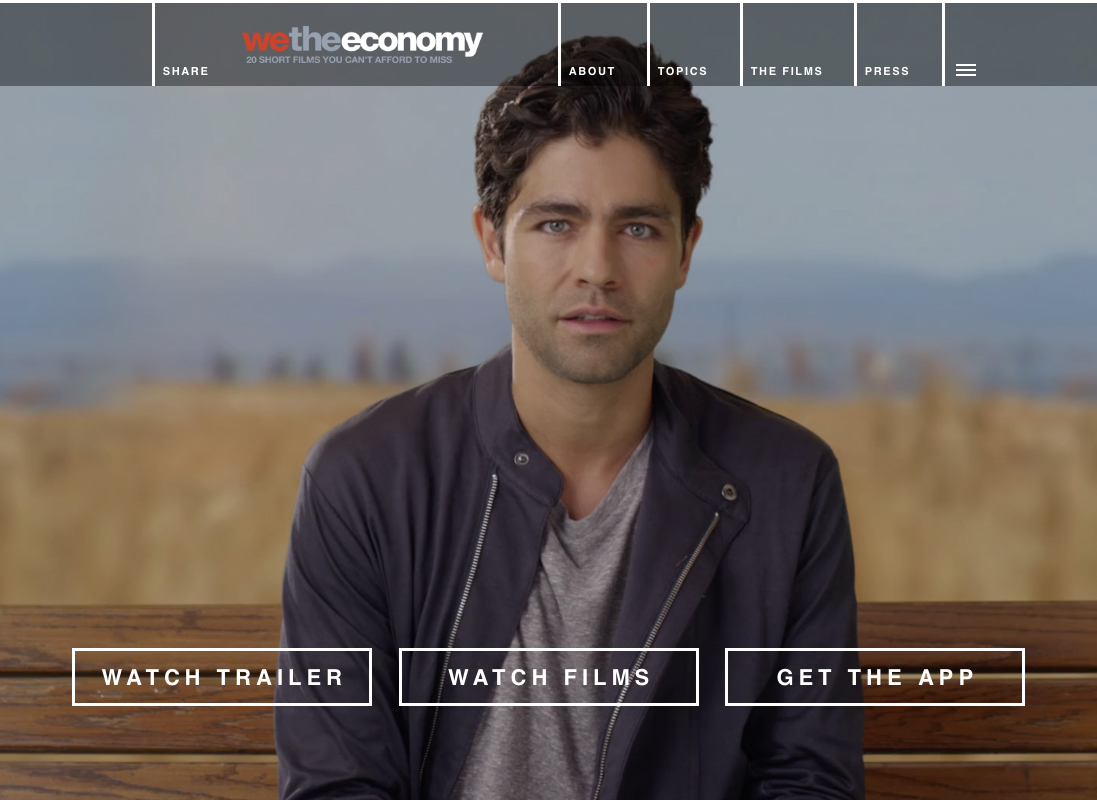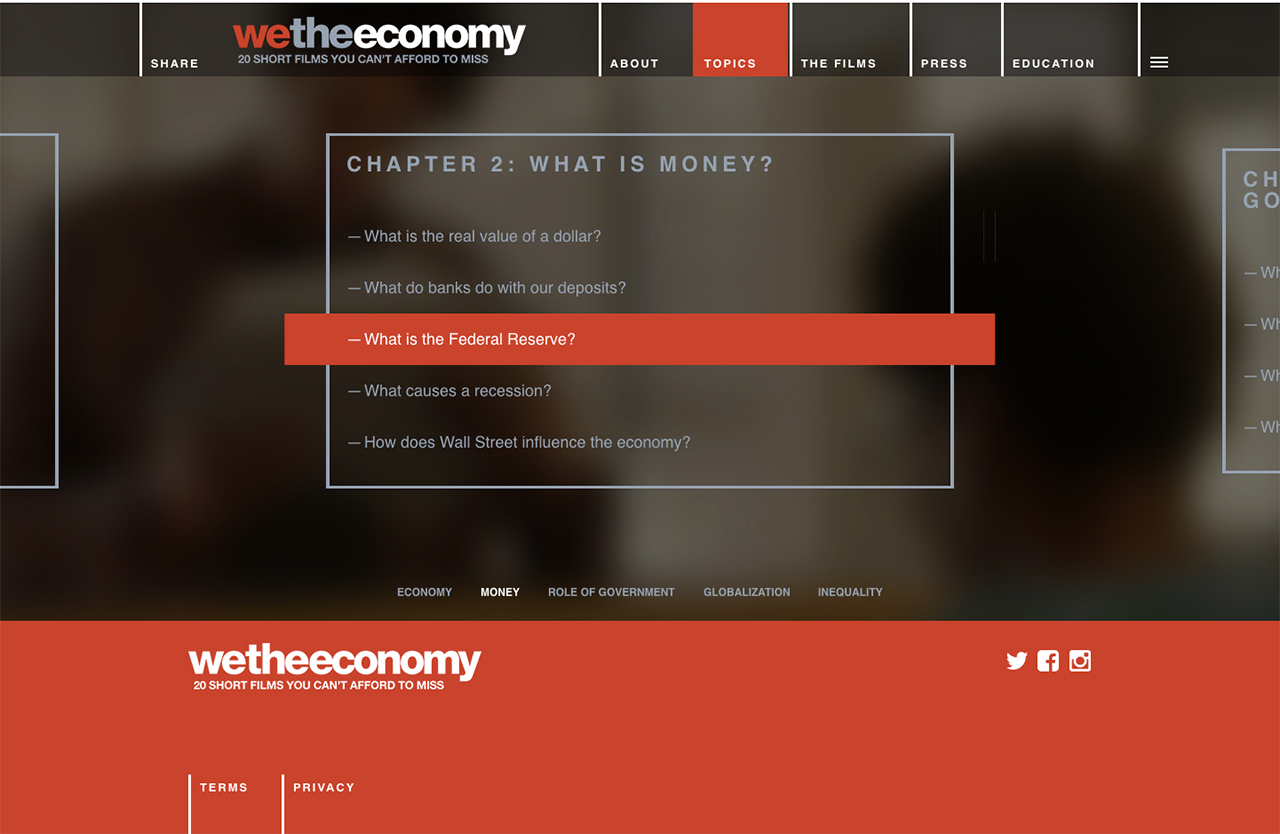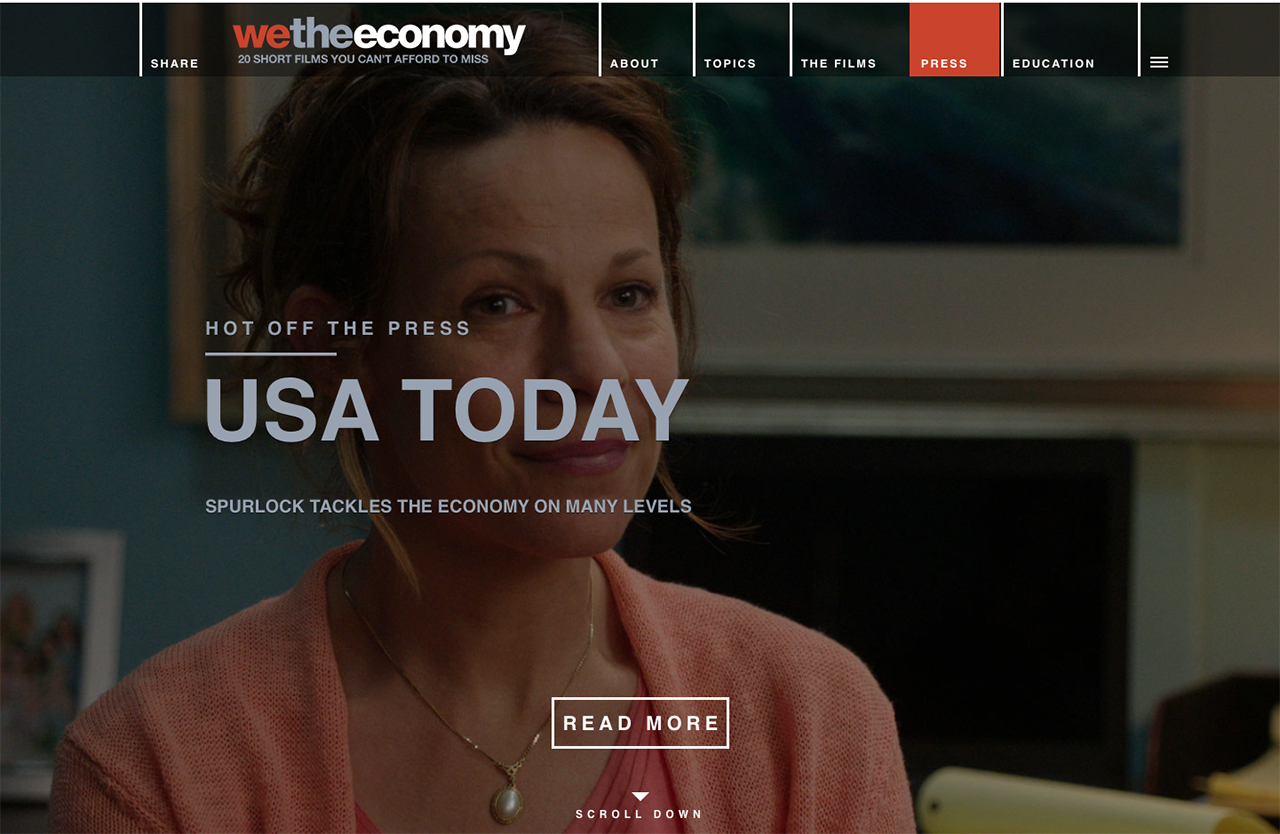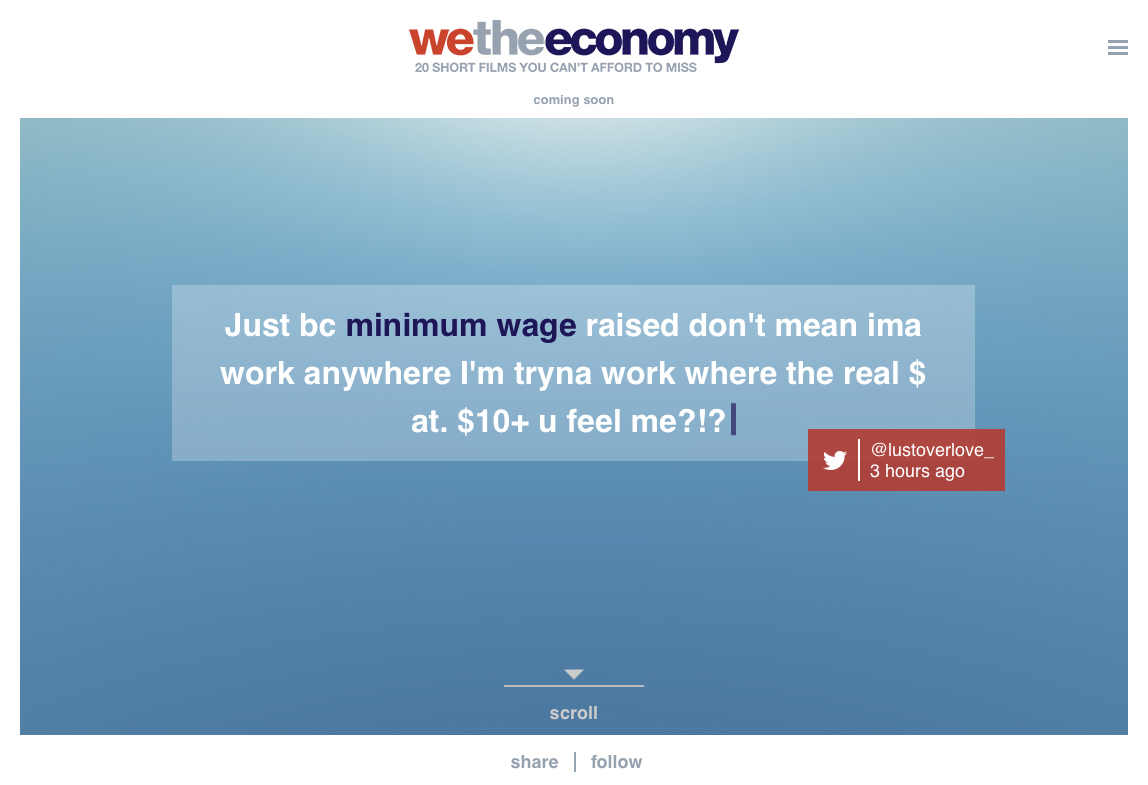 teaser site for the short film series, we the economy
continuing our collaborations with braden king and truckstop media, we were asked to create a series of websites for a forthcoming short film project organized by morgan spurlock. the series intends to reignite interest and increase understanding with regards to the ailing US economy.




the initial teaser site itself pulls posts live from twitter that are related to the economic issues the films. our hope here is to start a conversation – to raise awareness of a very real and current level of confusion about how the fundamentals of the economy work.




the full site hosts a wealth of content including over 20 short films streaming live on the site and in mobile app format. additional to that is a wealth of information about the filmmakers, the economic advisors and the economic implications of the films themselves.
javascript UI
webGL backdrop
filtered twitter search engine
mobile app integration
HLS video streaming
2015 webby awards honoree for best navigation / structure.