reader's digest_rediscovering the brand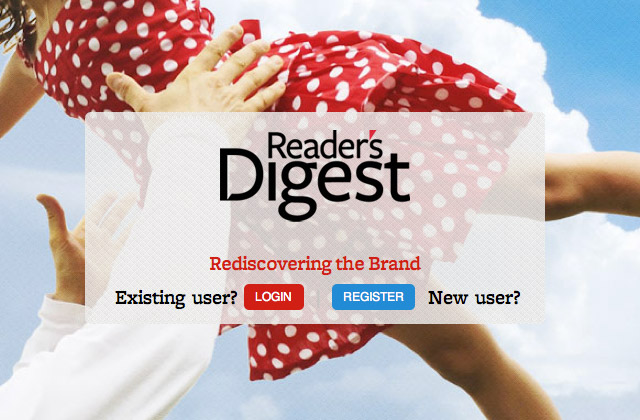 internal microsite for reader's digest international.
the brief for this job came from brand communications firm, roth partners, who contacted us about translating their work on the reader's digest brand into an internal microsite. the site would serve to share new strategic work and brand tools with employees of reader's digest around the world. its goal was to deliver new brand materials in print and video formats in ways that would engage the internal brand audience and inspire them to review and learn from the content.
a key part of this site was stewarding viewers through the new work done for reader's digest and to that end we developed an innovative task-based system which broke up the different elements and took viewers through them one-by-one. critical to our design was achieving involvement and participation across disparate audiences. the result was more of an online study course than a classic static brochure-style site.
fine-grained access control
html5 video
intuitive tasked learning flow