out of my hand_film poster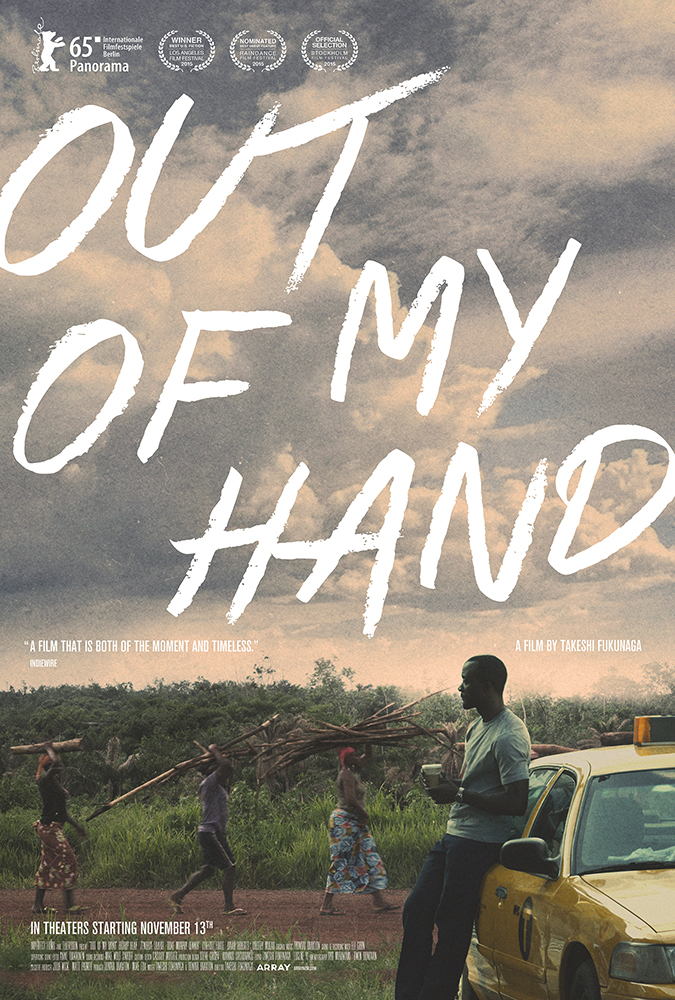 film poster for the feature film, out of my hand.
director takeshi fukunaga approached us to make a poster for his first feature film. the liberian set film explores our preconceptions of domestic loyalty and obligation in the face of hardship. we created 4 or 5 different posters in the process of trying to nail down the soul of this film. the final piece visually juxtaposes the protagonist's past with his future as he considers the implications of both.