officer kicks_record sleeve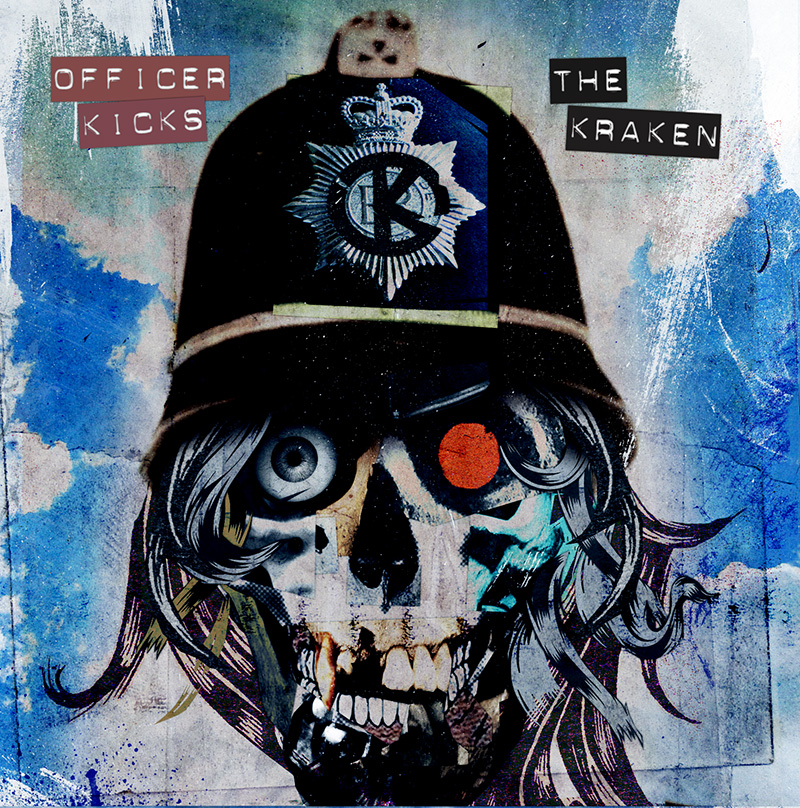 record sleeve for the london-based rock band, officer kicks.

straight out of the murderland here is our tough little cover for the first single off officer kick's forthcoming album, citywide curfew. the band's singer jamie gordon had a vision of this skeletal copper terrorizing the town depicted within the lyrics of this their latest 'concept' album.