mobile homes_film poster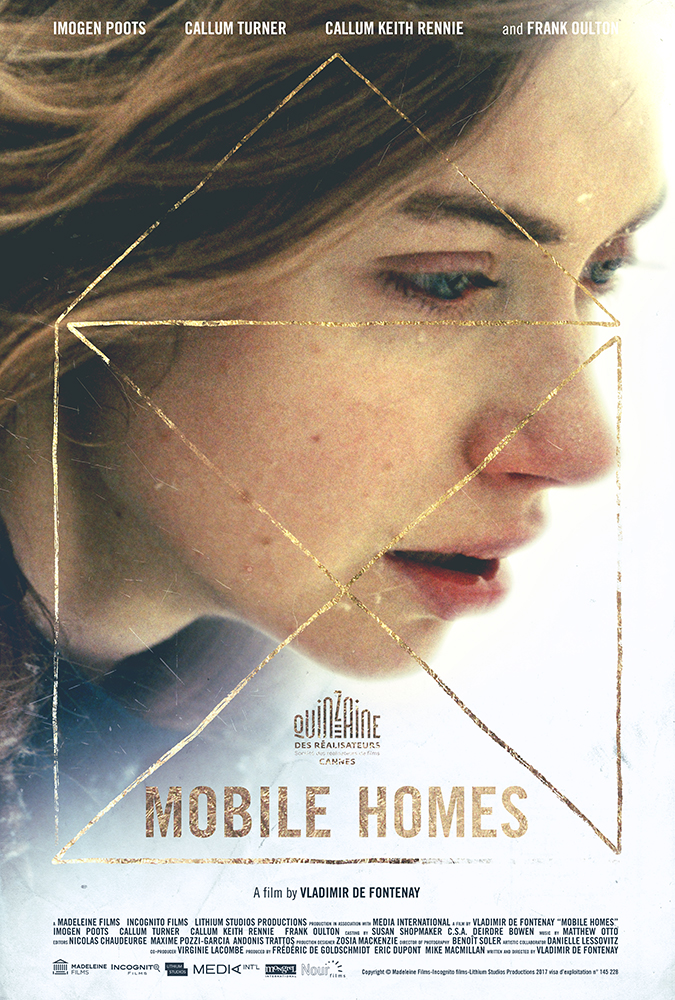 film poster for the feature film, mobile homes.
one of the film's producers, mike macmillan, got in touch and told us we were in consideration to produce a poster for this new film that had just been selected for the cannes film festival. as it turned out we'd already met director vladimir de fontenay in new york. his film was, needless to say, right up our alley in terms of aesthetics and narrative. it wasn't long before we were throwing ideas back and forth between new york and paris and fleshing out a series of radically different poster ideas. the end result is one everyone felt touched on the themes of the film both emotionally and conceptually, whilst also satisfying the sales and distribution market requirements.