i believe in unicorns_film poster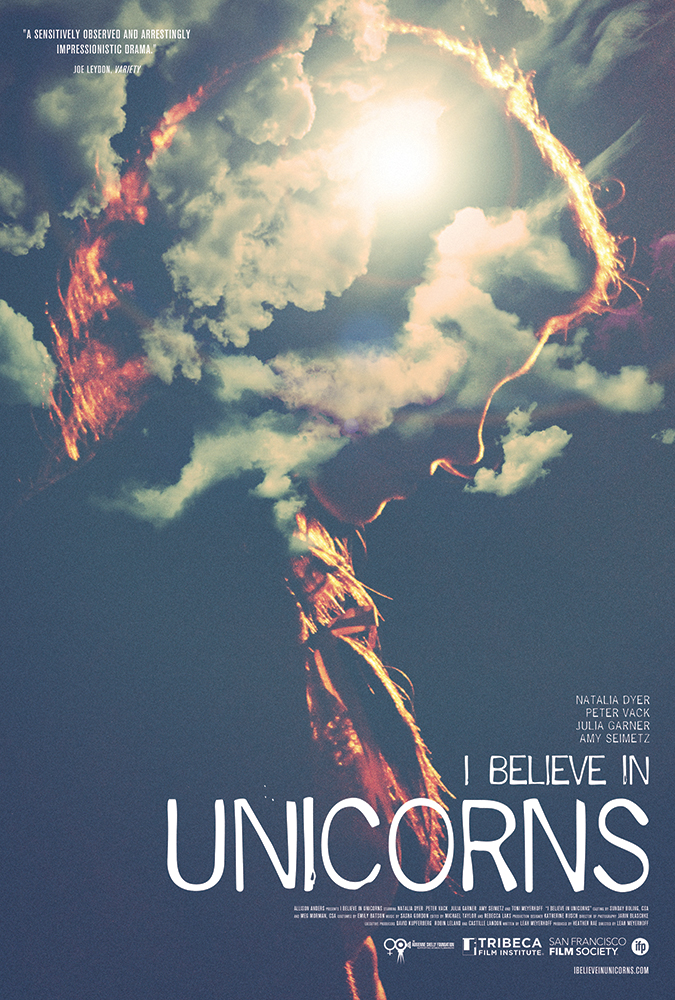 film poster for the feature film, i believe in unicorns.

director leah meyerhoff had seen some of our previous film posters and got in touch. her film's a fever dream mixture of live action and stop motion animation all shot on 16mm film. we were excited to make a start given the graphical potential of the material. of the ideas we presented, leah picked two. exploring both to the full, we finally settled on the one you see here. be sure to take a closer look at it too, there's more there than meets the eye.