growing up and other lies_film poster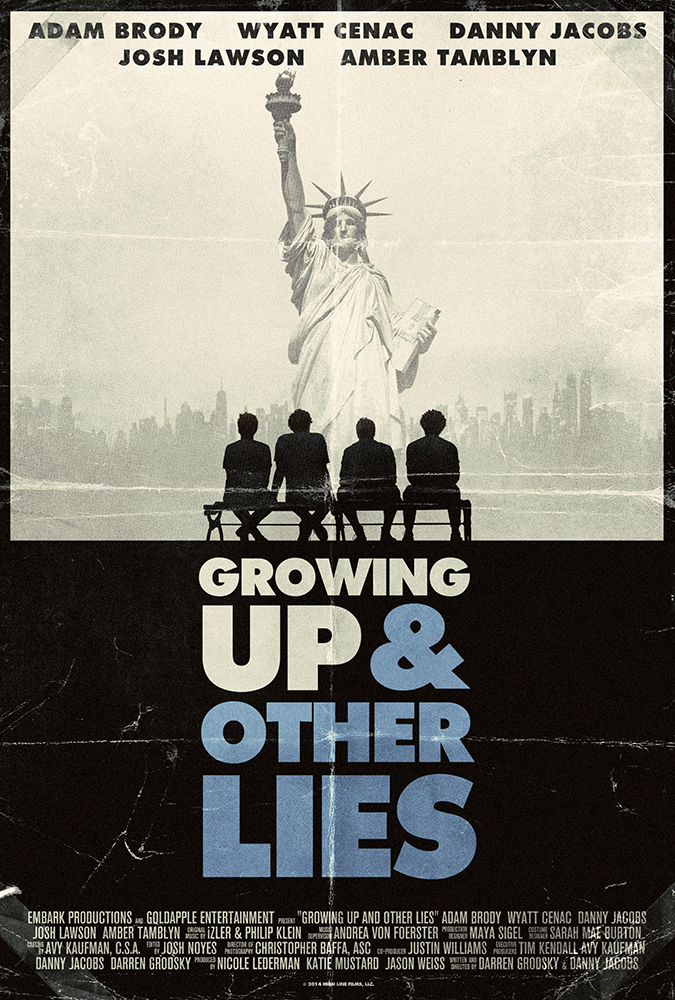 film poster for the feature film, growing up and other lies.
growing up & other lies' producer katie mustard met us in venice whilst working on tim sutton's feature film, memphis. she asked us if we were interested in doing the poster for another film she was working on. after a screening of the film we werre introduced to directing team darren grodsky & danny jacobs. after much discussion referencing the likes of the french new wave and john cassavetes, we found ourselves working on a series of designs that branched out in various interesting directions. what you see here is the design they finally fell in love with.