free in deed_film poster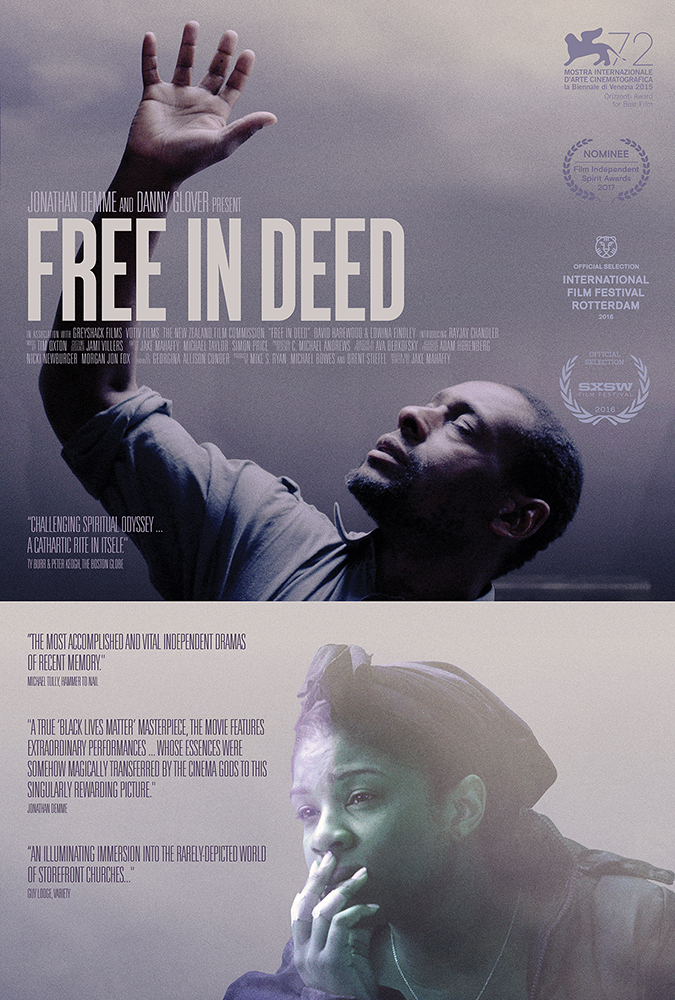 film poster for the feature film, free in deed.
teddy blanks who did the film's title sequence and festival circuit poster, recommended we handle the film's theatrical poster. adapting elements from his original more minimal piece, we put together a layout that incorporated another character from the film, and a series of quotes and festival laurels.