qube_website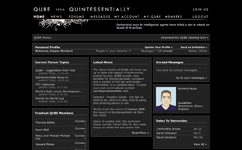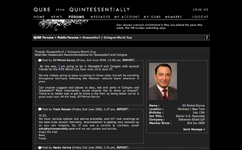 social networking site for the international concierge service, quintessentially.
qube is the brainchild of quintessentially ceo aaron simpson. it's a social networking site that delivers all the perks that quintessentially themselves have to offer their members and more
extensive social networking architecture similar to friendster, myspace, facebook and a small world
exclusive membership governed by individual invitation
complex private messaging system allowing html or plain text messages
full-featured embedded custom-built forum
news pages
news ticker
member photograph upload facilities
"QUBE - the sexiest online community in the world."
vogue magazine, november 2006